"I Lost My Body" still courtesy of Netflix.
With a worldwide streaming release on Netflix, a 97% score on Rotten Tomatoes, festival wins at Cannes Film Festival and Annecy International Animated Film Festival, and a recent Oscar nomination, it's safe to say "I Lost My Body" is a hit. We connected with Producer Marc du Pontavice and Director Jérémy Clapin to learn more about the making of the film.
SIGGRAPH: What made you decide to adapt "Happy Hand" as an animated project?
Marc du Pontavice (MdP): When I read the book back in 2011, the one thing that hooked me was the reversion of the point of view (POV). It's the hand that misses the body and not the other way around. It grabbed my imagination as I felt this could lead to very strong metaphor about the fragmentation of the mind and its craving for wholeness.
Jérémy Clapin (JC): What I liked about this book is the unique experience of embarking on a journey from the point of view of a hand in search of its body. It's both an epic journey through the city and a memorial journey through the past of a character who we discover below the surface, little by little. It's with our hand that we experience the world for the first time. It's through our hand that our sense of touch awakens; that we are physically connect to the world. It's a universal experience that irremediably evokes our own childhood and leads us to travel within ourselves. I also liked the book's use of the fantastic. When an element of the fantastical erupts in reality, it allows us to observe the latter with a fresh look. A look both external and internal, which highlights themes that are difficult to tackle head-on, such as destiny, the quest for the self, and the incompleteness of being. I love the poetry that arises from this dialogue between the fantastical and reality. But, beyond the book, it's also a meeting with my producer around a common passion for cinema and the desire to bring animation to a more adult register and therefore more like an "auteur."
SIGGRAPH: Put simply, what excited you most about the animated medium? Where did you take inspiration from for this project?
MdP: The greatest challenge of that story and the big question to the cinema as a medium (that only a great director could answer) was: How do you create empathy for a character that only has five fingers to express itself? Only animation could reach that ambition, as it allowed full control of the picture that was needed. Also, I was excited to have a story that would be led without dialogue. I have done that a lot in the past in animated comedy, but never in drama.
JC: Animation brings a distance to reality. It has the ability to question our gaze and our relationship to the world. It invents a world in order to better understand ours. My inspirations come as much from live-action as from animated movies. For live-action, Quentin Dupieux's movie "Rubber," the story of a tire that comes to life. If giving life to a tire was possible, I was confident I could give life to a severed hand. For animation, it's without a doubt Satoshi Kon with "Millenium Actress" and "Tokyo Godfathers."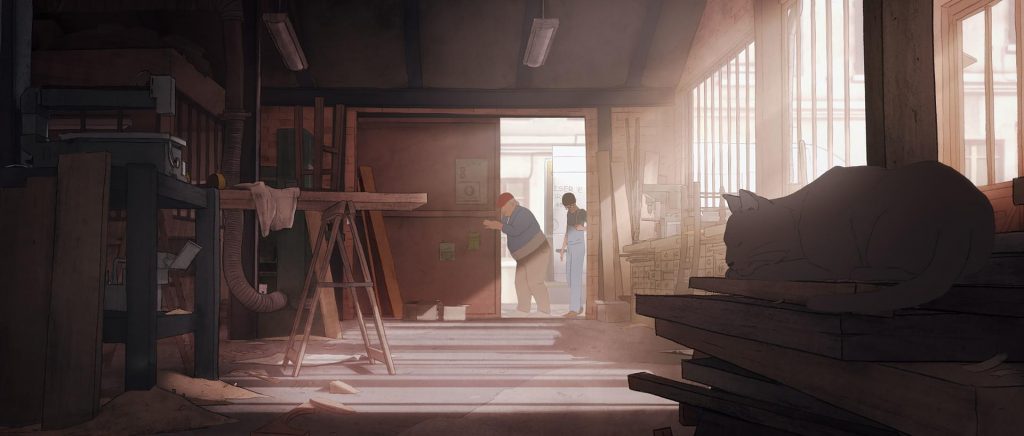 SIGGRAPH: "I Lost My Body" was initially teased in a story from Variety in 2013. Walk us through the film's journey since that announcement was published.
MdP: It's been a very long journey since Jérémy took the reins. The ambition was so high, in terms of the storytelling, that it took many years of trying many routes through screenwriting to storyboarding to editing. Moreover, the pipeline for the workflow was very innovative, so we had a very strong and complex preparation. Somehow, the difficulty of getting the funding allowed a lot of time to find technical and creative solutions. Ultimately, after five years of failing to convince third parties to come on board, we decided to green light the show with our own money. At that moment, in 2017, we had spent so much effort preparing — and the film we wanted to make was so clear in our mind — that we couldn't give up. Eventually, when the film was finalized and presented in Cannes, Netflix made us a proposal that clearly demonstrated their passion toward the movie. We knew it'd be in the right hands.
SIGGRAPH: Share the shot or scene in "I Lost My Body" that you are most proud of and why.
JC: The intercom scene when Naoufel talks to Gabrielle for the first time. They connect, not physically but through their imagination, their common poetry. And it's through Gabrielle's voice that Naoufel will reconnect in a sensorial way to the world. This relatively static sequence lasts seven minutes. The challenge was to succeed in trapping the spectator in the hallway with Naoufel so he can travel with him to a somewhere else, which is pleasant and unexpected. This is a decisive scene because it justifies all of Naoufel's future actions. It's when he falls in love. Technically, it's a fairly simple sequence, but narratively and rhythmically it is more complex. I storyboarded the scene entirely, then we worked a lot in terms of rhythm with our editor Benjamin Massoubre. It had to seem natural.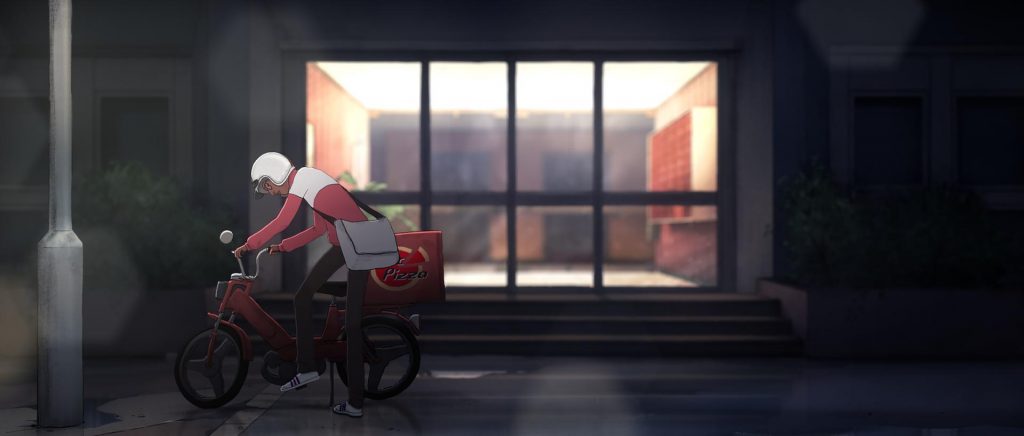 SIGGRAPH: The relationship between the score and animation is crucial to audience's understanding of the film. How closely did the team's work together and collaborate on this? What did that mean for the film's animators?
JC: The role of music was to get us away from the realistic, everyday life of the city and its circumstances, and to elevate the audience to a more mystical place: Music that brings modernity to the drawings, to the '90s, and, above all, not to play the classic animation card (the "Mickey Mouse-ing"); music that can connect the different timelines of the movie emotionally; music that can enter city walls, get lost, and be reborn in sound design.
The above detail is, approximately, the brief I gave Dan Levy, our composer. Before Dan began, we started by putting on mock music in order to find the atmosphere, the emotion, and the rhythm of the film. That allowed us to globally define the intentions. Editing at this stage is relatively locked. When Dan arrived, it was pretty simple. We talked, then without even listening, he deleted all mock music so as not to be influenced. [Laughs] Then, he let the movie unfold in a loop and freely created music. It's a very pictorial approach that allowed the whole musical universe to be defined without getting lost in the details. After a week, Dan had already laid the foundation of almost all of the music for the movie. We only had to allocate the pieces in the right places, to work and mix them in detail. We then spent a lot of time polishing and making the music interact with the sound design. It's sometimes hard to know when one begins and the other ends. My meeting with Dan was providential. It's a real artistic and human encounter. It's undoubtedly one of the authors of the movie. I'm in the habit of saying that if a movie is a planet, music is the universe that makes it go 'round.
"If a move is a planet, music is the universe that makes it go 'round.
SIGGRAPH: Having a hand as, essentially, the film's main character was a unique challenge you faced. Technically speaking, what were some other challenges that arose during production?
JC: I wanted a realistic movie but drawn with matter, charcoal, and with a little "roughness" in the lines of the drawings. I also wanted something that was very cinematographic with lights, specific atmospheres, and immersive camera movements. We had to use a technical mix of computer graphics (CG) and traditional 2D to accomplish this. Everything was done on Blender, an open-source software that I had used on a short film.
We modeled all the sets and characters in a basic way, then we animated everything in CG (characters and camera movements). This allowed us to benefit from a more "live-action" staging, with various angles and camera movements that were more evolved than in a traditional 2D movie. When the audience is in the point of view of the hand, they feel the space around them and it's a stronger experience. Next, the animators and decorators redesigned everything to give the film its final rendering. Animators were drawing directly on the CG thanks to the Grease tool pencil integrated into Blender, so we gained precious time. It's like an assisted rotoscoping. Then, we spent a lot of time on compositing so as to bring this very cinematic side to the drawings.
The main difficulty is that it is totally hybrid and new. You need to know when to stop the CG and start the 2D. It's not that simple, and at the beginning we fumbled. Teams have to form and understand the philosophy. We had to develop scripts internally in order to facilitate and speed up the work. It took 18 months to [physically] make the movie, which is rather short for an animated movie.
SIGGRAPH: What was the most unpredictable effect that technology (old or new) had on "I Lost My Body"?
JC: Not sure there is anything unpredictable on an animated film. [Laughs] I think that the presence of real volumes behind the drawings contributed beyond my expectations to the immersive experience for the audience. This world of drawings becomes very real and tangible.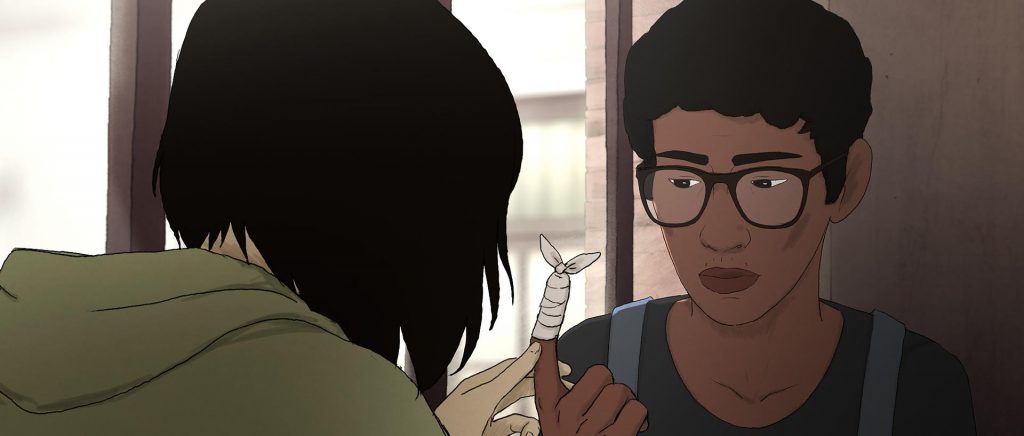 SIGGRAPH: It's often the case that animated short films, including many of those shown annually as part of our Computer Animation Festival Electronic Theater, feature adult themes, especially those penned by students worldwide. With your recent Oscar nomination, what do you think this means for future feature-length animated films geared toward adults?
MdP: It means there is a wish for diversity in our industry. A lot of people want to create and feel differently through the medium of animation. "I Lost My Body" is a living proof that animation can deliver emotional and complex stories meant for adults. A world of storytelling is there to be found.
JC: It means that feature film is behind the short film. That, until now, the industry set constraints (family movie, marketable, etc.) and needs to wake up and educate itself on animation for grown-ups. People don't always have the culture of short films in the industry. We have authors who feel comfortable with adult themes. If people want to see more adult animation, we need to leave room for those authors.
Submit a Production Session idea by 11 February or share your animated short for consideration between now and 17 March. We hope to see you at SIGGRAPH 2020 in Washington, D.C.
---
Jérémy Clapin studied animation and illustration at the École des Arts Décoratifs de Paris (Paris Decorative Arts School). After graduating in 1999, he worked as an illustrator and directed his first short film in 2004, "Une Histoire Vertébrale (A Vertebral Story)," which was very well-received on the festival circuit. In 2008, in "Skhizein," he told the story of a man hit by a meteorite who finds himself shifted 91 cm from his physical body, thus rendered invisible. Clapin then worked in advertising and in 2012 made "Palmipedarium," in which he chose a way of executing animation that is much closer to live-action filmmaking.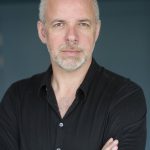 Marc du Pontavice, president of Xilam Animation, began his career with GAUMONT, where he co-founded GAUMONT Television (1991–95) and supervised the production of 100 hours of primetime television fiction, including the series "Highlander." He also created GAUMONT Multimedia, whose assets he acquired in 1999 to found Xilam Animation. Since that time, Xilam has established itself as one of the world's leaders in animation production, with several worldwide successes. Marc has produced a dozen feature live-action and animated films that have received critical and festival acclaim, including "Gainsbourg" and "I Lost my Body," among others.