As President of ACM SIGGRAPH, I often get asked "why should I join?" Being a member of this Special Interest Group on Graphics has provided opportunities for great friendships, personal and professional development, and many learning experiences. I attended my first SIGGRAPH conference in 1981; it has been a thrill to watch the development of computer graphics over three decades and to see how pervasive graphics has become in everyday life.
The SIGGRAPH Conference has been a highlight for me each year, a place where I could see the amazing advances taking place in Computer Graphics. Technical advances from one year are being utilized in movies the next. The courses program and technical papers essentially set my graduate career path as I discovered my interest in 3D curves and surfaces.
The ACM SIGGRAPH community is a diverse group of engineers, artists, researchers, students, practitioners and teachers who come together in their common interest of computer graphics and interactive techniques. I'm proud to be a pioneer member of this community.
ACM SIGGRAPH membership provides an opportunity to network with other professionals in the industry by volunteering in local chapters, committees in support of education, digital art initiatives, student services, the SIGGRAPH or SIGGRAPH Asia conferences and other small conferences throughout the year. ACM SIGGRAPH membership fees support the infrastructure that makes these activities and events happen.
One of the major benefits of membership is access to information both in the Digital Library and on the ACM SIGGRAPH Organization website. ACM SIGGRAPH publications include the annual conference proceedings, small conference publications, the SIGGRAPH Video Review, and the Leonardo SIGGRAPH issue. Without membership contributions, these resources would not be available.
If you're not a member, I encourage you to check out our open access content to get a feel for the Digital Library resource as a member benefit. The Open Access initiative allows non-members to read some of the great publications in the ACM SIGGRAPH section of the Digital Library.
I invite you to join ACM SIGGRAPH and explore its resources while becoming part of this dynamic and creative community. Meet your peers in Computer Graphics and Interactive Techniques and grow your network while volunteering and contributing to the organization.
---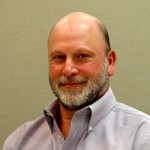 As a Principal Member of the Technical Staff at Sandia National Laboratories, Jeff has over 30 years of experience in leading, developing, evaluating, and applying novel tools for Scientific Visualization, Geospatial Analysis, Visual Analytics, and Computer-Aided Modeling. His current research interest is in innovative visualization tools and environments for engineering systems.
He is the President of ACM SIGGRAPH, and a member of ACM and the IEEE Computer Society. He holds a PhD. in Mechanical Engineering, LSU
---
Please note: Industry Leader posts are written by those who have been invited to share their thoughts on the ACM SIGGRAPH blog for the benefit of the community. Any views or opinions represented in this blog are personal, belong solely to the blog author and do not represent those of ACM SIGGRAPH or its parent organization, ACM.