Image credit: Peter Canning
The Lighting Design industry has been rapidly expanding, and Peter Canning is at the forefront of it. Meet the founder and Head Designer at High Res, an Emmy-award winning, independent design practice that specializes in lighting design, virtual production, LED, and more. To learn more about how he got where he is today, Peter sat down with SIGGRAPH to share how he continues to maximize the potential output from cutting-edge technology through his company, advice that he takes with him through each project, and more.
SIGGRAPH: Provide some background information on your career to date.
Peter Canning (PC): I'm a graduate of Ravensbourne University in London where I specialized in broadcast lighting design. I graduated just as the lighting industry was seeing a surge in automated lighting systems, which was cutting edge at the time, and I became a lighting programmer working closely with all of this new technology. Over time, media servers were introduced to our workflows and I found myself programming lighting and video systems for live and TV shows and thus entered into the world of LED screens and projection systems.
Over my programming career, I found myself working with a lot of prominent lighting designers, such as Al Gurdon, with whom I ended up working as an associate lighting designer on projects from the Sochi Winter Olympics Ceremonies and Eurovision Song Contests to UAE National Day and AC/DC Live In Riverplate. Over the years, I gained more and more projects as a lighting designer and I moved on from my programming days to more creative and design oriented work.
SIGGRAPH: Tell us about High Res. What made you pursue forming your own company? How do you envision it expanding in the future?
PC: Initially, I wanted to set up a design practice to develop more creative projects and form a platform to collaborate with leading designers, creatives, and technicians while offering clients a high-quality service. I had worked on many a production that was disjointed or had departments not collaborating with each other, so I wanted to form a company that could provide joined up thinking in content, lighting, video, and creative. High Res is a creative and design-led company, and we offer as big or as small a service that delivering quality creative requires. That is very much the ethos I was aiming for — that quality would be the backbone of what we do.
Our aim is to use technology to help the storytelling process, not for the sake of using it. From lighting design to mixed reality to virtual worlds, the workflow is the same, we create environments to augment a story, and the story dictates what our creative is. The story always leads. The development of this idea, with the correct team and supporting in-house infrastructure, is exactly how I see High Res expanding into the future. I see us using more and more new tools, workflows, and technologies as they become available, to create really high-quality and efficient results.
SIGGRAPH: What is one project you were involved in creating or developing that you are most proud of, and why?
PC: What I love about the position we are in in the industry is the wide variety of projects we are involved in, so it's very difficult to choose one. Winning the Emmy for Outstanding Lighting Design for a Variety Special, with Al Gurdon, for the Sochi Winter Olympics opening ceremony was obviously a huge career moment and followed a really creative and enjoyable process with the team from Five Currents. But I am also really proud of what our team has achieved in virtual production over the past few years, as each project has had a unique creative challenge requiring a unique technical approach.
SIGGRAPH: Share the best career advice you've received to date and who gave it.
PC: I've had a lot of good career advice over the years! One that sticks out from a lighting perspective is from Al Gurdon, which is in the context of large-scale lighting systems: "If it's not working creatively, switch it all off and start again with one light." This has always stuck with me from small to really big scale projects, as it always works. Although this came from a lighting perspective, we've used it in virtual production scenarios frequently as complex interdepartmental workflows can very easily turn into chaos. In a world of bigger and bigger technical systems, sometimes it's best to switch it all off, start from scratch, and add one layer at a time.
SIGGRAPH: Do you currently have any upcoming projects in the works?
PC: We have lots of projects in development, shooting, and in post production. We're hoping a few in post will be released later this year, such as the Liam Neeson feature film "Retribution" (Studio Canal) and Neil Gaiman's "Anansi Boys" (Prime Video). The exciting thing with this industry is that some of the techniques we used 12 months ago have now been totally updated and superseded with amazing new technologies and methods. I find this speed of development both scary and incredibly exciting!
SIGGRAPH: What does being involved with SIGGRAPH mean to you?
PC: I attended SIGGRAPH in person for the first time last year and was overwhelmed by the vast exchange of ideas, demonstrations of new technologies, and all of the workshops and talks. As a company, we are really interested in and encourage RD&I. There are constantly so many exciting new developments in technology that can be applied to the virtual production industry and that require collaboration between people and companies. The connections we have made and information we have access to via SIGGRAPH is extensive, and when you combine all of this, I feel being involved with SIGGRAPH has enhanced our offering as a company.
Meet industry leaders just like Peter Canning when you register for SIGGRAPH's 50th conference celebration, 6-10 August in Los Angeles.
---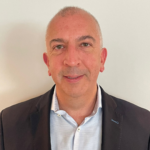 Peter Canning is the founder, head designer, and VP specialist at High Res, a creative production company in Dublin working across virtual production, film, television, live event, and architectural sectors. He is a graduate of Ravensbourne College of Design and Communication, London, where he majored in television lighting. Peter has worked extensively as a lighting designer and technical creative director both in Ireland and internationally. He was part of the lighting design team for the Opening and Closing Ceremonies for the XII Olympic Winter Games, Sochi, 2014. The team won an Emmy at the 66th Television Academy's Creative Arts Emmy Awards at the Nokia Theatre in Los Angeles in the category of Outstanding Lighting Design for a Variety Special. Peter introduced and pioneered the use of projection mapping in Ireland and is an innovative leader in the technology space in the creative industries. He has emerged from interactive lighting design into virtual production and has contributed to various productions worldwide with technical and creative proficiency.