© The New York Times
If you think assembling a puzzle is a lot of work, try reconstructing an event that took place 100 years ago. On the centennial anniversary of the Tulsa Race Massacre, The New York Times set out to recreate a 3D visualization of Greenwood, a prosperous Black neighborhood in Tulsa, Oklahoma, using archival maps, city directories, census data, newspaper clippings, and survivor stories. We sat down with Yuliya Parshina-Kottas and Anjali Singhvi to learn what went into creating this project and how they tracked down resources from 100 years ago.
SIGGRAPH: Share some background on your talk, "How We Reconstructed the Neighborhood Destroyed by the Tulsa Race Massacre." What inspired this project?
Yuliya Parshina-Kottas (YP) and Anjali Singhvi (AS): We were looking to do a historical and archival research project while utilizing the technology we have to do an in-depth reported visual. Then, we realized the centennial anniversary of the Tulsa Race Massacre was coming up. Since it's not normally taught in schools, we thought it was an important topic for us to cover. Therefore, we decided to take a very different approach and try to reconstruct something from those last 100 years. Since a lot had evolved over time, images and maps from that time were critical for recreating this event from 1921. We were excited to put all of our resources into creating a complete picture of what this neighborhood looked like and what the day in the life of a Greenwood resident was like.
SIGGRAPH: Tell us about the process of developing the 3D visualization. What surprised you most as you analyzed the data? What challenges did you face?
YP and AS: We started reporting by using many different sources of archival materials that included city directories of Tulsa from 1921, testimonies from survivors, school yearbooks, census data, maps, written accounts of the massacre, and a lot of newspaper archival research. We combined these sources to understand the data we collected and how we could use it to create a story. The directory data was helpful in understanding the businesses in Greenwood. We ran our own optical character recognition (OCR) on the business and city directories and were able to extract people of color. Then, we mapped them on the 3D model based on schools, churches, and cafes and restaurants.
While digging through the data, we discovered how much each business lost during the massacre. When you map it onto the building and go into greater detail, it's surreal how many businesses and personal stories fit into this one stretch of blocks. There's a lot you can get from photographs, but seeing the spatial geometry of it grasped the scale in a different way, and it helped us recreate the city, buildings, and neighborhood to see the destruction.
What surprised us the most was that Greenwood was so prosperous. We learned how successful all the entrepreneurs, especially women entrepreneurs, were in that time. After reading about their lives, we connected a lot of stories through the various data materials to help create our project. During this time, we also felt close to these people who, in a matter of minutes or hours, lost everything when a white mob destroyed their neighborhood.
The biggest challenge was hunting down the maps and trying to geo-locate all the data to ensure we got the most accurate research. It was an incredible feat. Finding the right map was key, and we found it on a blog after spending months working with librarians and archivists. Moreover, creating the 3D geometry went hand in hand with the data. Using the machine learning algorithm to generate the simpler version of the city was an interesting technical challenge, but manually recreating the blocks based on scarce references was a very different kind of manual, creative labor. In addition, having to fill in super tiny, niche details was difficult. We spent a lot of time trying to verify something as small as an address or a window, which was hard to find based on only two photographs of the neighborhood pre-massacre.
Our final major challenge was working with census data. We had to geo-code thousands of residents in Greenwood, including where they lived. There were a lot of street name changes and discrepancies in the maps, and the handwritten census cards were filled with a lot of typos. This was a time-consuming process, but it allowed us to see a broader picture of the skilled professionals who made up this neighborhood.
SIGGRAPH: In your abstract, you mention that data from the project was made publicly available for future research. How do you envision this being used in the future?
YP and AS: There are grassroots organizations that have been working on this and trying to pull together maps and records of businesses way before we jumped on the project. We hope that the effort we made can be shared back with the communities, and they can incorporate our research into theirs and build upon it. Educational institutions, universities, students, scholars, and anyone who is interested in the topic or who wants to dig deeper into the history of Tulsa and the massacre will be able to do that by using the data we've collected. We've already made contact with some groups who have been using it in the classroom, and we're aware that it is used in some published papers and classroom curriculums. Even though this was a huge effort for us, it's just a drop in the bucket of what can be discovered about the time period.
SIGGRAPH: How does "How We Reconstructed the Neighborhood Destroyed by the Tulsa Race Massacre" contribute to recent conversations about race in the United States?
YP and AS: For SIGGRAPH 2022, our Talk is focused on the techniques and tools we used to bring this neighborhood to life. This topic is just a drop in the bucket for a much larger conversation and hopefully inspiration for other events that are similar to the massacre and times of injustice in our history. We hope that our techniques, challenges, solutions, and approaches can be a guide for other creators looking to dip their toes in this type of project.
SIGGRAPH: As graphics editors for The New York Times, how do you envision computer graphics continuing to intersect with journalism in the future?
YP and AS: This is an exciting time to be a creator in journalism because there are so many new technologies that help us try different ways to present the news, and it's especially helpful in investigative projects. If there's no video evidence but you still want to show people and readers what really happened, you can reconstruct those events using different techniques. Our leadership in our department has always been kind and allowed us to explore and experiment with different ways of using technology from 3D to immersive media, augmented reality, and virtual reality. Whether we're covering stories that are more serious or lighthearted, it's very exciting to be in this field and let our creativity flow.
SIGGRAPH: What do you hope SIGGRAPH 2022 participants take away from your Talk?
YP and AS: We would love for participants to walk away having an idea of the tools they can use for similar kinds of research. We hope they also become more open to exploring other tools and encourage them to image how technology can help tell a story that has not normally been told through visual storytelling. More innovative techniques have been used for more lighthearted pieces in our field, and we were the first to experiment with pieces about culture or sports by using different techniques.
We are so excited for this opportunity to present to this amazing pool of technologists at SIGGRAPH 2022. We hope others can see the potential of using this kind of technology, take it to greater depths, and attract new collaborations.
SIGGRAPH 2022 is approaching fast! Browse our registration options to find the right one for you.
---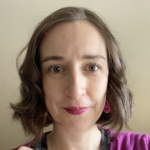 Yuliya Parshina-Kottas is a reporter and graphics editor for The New York Times. She uses her background in emerging technologies, 3D visualization, motion graphics, and traditional animation and illustration to cover a variety of breaking news and investigative stories. Parshina-Kottas joined the Times in 2014.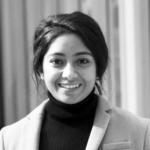 Anjali Singhvi is a reporter and graphics editor for The New York Times. She covers a variety of topics, and her work primarily focuses on investigative visual journalism. She is a trained architect and holds a master's degree in urban planning/urban analytics from Columbia University in New York. Her stories at the Times have won multiple awards including four News and Documentary Emmys, Online Journalism awards (OJA), The National Press Photographers Association awards, Scripps Howard Awards, Society of News Design (SND) awards, Malofiej International Infographic awards, and Pulitzer finalist citations (2020, 2018).
---