Image via computerhistory.org
The Computer History Museum, based in Mountain View, Calif., has a fascinating evolution. For SIGGRAPH 2021, the inaugural Retrospective program partnered with the museum to help bring historic computer graphics stories to our community. As an institution, the museum is a filled with artifacts from pioneers and visionaries from Silicon Valley and around the world. With SIGGRAPH 2021 coming to a close on 29 October, we connected with Marc Weber, who spoke as part of the "Silicon Graphics Legacy" and "Museums, Computer History and Institutional Challenges" sessions, to get to know the Computer History Museum better.
SIGGRAPH: Share some background on the museum.
Marc Weber (MW): In the four decades since its founding in 1979, the Computer History Museum has grown to become the leading museum exploring the computing past, digital present, and future impact of technology on humanity. From the heart of Silicon Valley, we share insights gleaned from our research, events, and incomparable collection of computing artifacts and oral histories to convene, inform, and inspire people to build a better world.
SIGGRAPH: What was your favorite part about being involved in the first-ever Retrospective program at the conference?
MW: It was a true privilege to be part of this new program. I've organized historical tracks at two web conferences, and want to congratulate SIGGRAPH — and especially Andres Burbano — on pulling this complex program together so beautifully! I was thrilled to be able to bring out some of the history around Silicon Graphics, Inc.'s (SGI) pivotal role in graphics with founders Jim Clark and Kurt Akeley, and with pioneer and SGI power user Julian Gómez. The GPU that SGI turned into a foundation of graphics is now becoming key to AI. It was also a deep privilege to be on the panel with the Smithsonian and the Center for Art and Media Karlsruhe to discuss preservation issues, which are so critical in the often ephemeral world of graphics. Curating Andy van Dam's induction as a Fellow of the Computer History Museum just rounded out my summer of graphics history. (Watch the "SIlicon Graphics Legacy" session below!)
SIGGRAPH: What has been the most impactful contribution of the museum?
MW: Since the museum was founded in 1979, it has welcomed millions of visitors on-site and millions more online through compelling events and education programs in-person, and dynamic exhibitions and digital content online. These impressive educational offerings are informed and supported by the world's leading collection and archive chronicling the history and impact of computing and technological innovation on the human experience. From machines to source code, lab notebooks to business plans, our collecting scope is expansive with unique perspectives into the online world, entrepreneurship, and software. Comprising more than 140,000 cataloged items — including archival collections, software, oral histories, audio-visual components, and many other physical and digital artifacts — the collection offers a window into the past and inspiration to guide the future. The museum stimulates learning and facilitates insights through collections-based research providing access to primary source material for researchers and storytellers around the world. The museum's education team has created unique education programs inspiring the next generation to create or contribute to technologies that make the world better.
SIGGRAPH: What is your favorite collection at the Computer History Museum?
MW: My favorite collection at the Computer History Museum is the Oral Histories collection. The oral history program records and preserves the firsthand recollections of computing pioneers from around the world, from Doug Engelbart to Gordon Moore. With over 1,000 in-depth interviews and demonstrations, the collection is one of the most comprehensive on the subjects of computing, technological innovation, web, entrepreneurship, and networking. Luminaries of particular interest to the graphics community include: Ivan Sutherland, Andy van Dam, Ed Catmull, Larry Roberts, Chuck Geschke, John Warnock, Jim Clark, and Alvy Ray Smith, the first four of whom are also museum Fellows.
SIGGRAPH: Were there any challenges with moving the Computer History Museum online during the pandemic?
MW: One of the major challenges the museum faced during the pandemic was pivoting events and education in order to reach audiences solely online. The museum rose to the challenge and kept up and increased the pace of virtual events. Some of the exciting live programming in 2020 and 2021 included timely events such as "Decoding the Election", "Is AI Racist?", and "Amazon's Rise as a Global Empire". We also transformed the beloved Fellow Awards Program by offering a yearlong, four-part virtual series to celebrate 2021 Fellows Ray Ozzie, Raj Reddy, Andy van Dam, and Lillian Schwartz.
In addition to virtual live events, the education team reorganized the museum website to include Activities & Resources, making accessible activities and resources for our at-home audience, including a popular virtual tour of the "Revolution" collection, videos and lesson plans for families and adults, and a virtual version of our family-oriented Revolution Virtual Scavenger Hunt, which has been very successful with over 1,500 visits since its launch.
SIGGRAPH: What are you most excited about when it comes to upcoming exhibits/collections? How can our readers participate?
MW: On Thursday, 9 December, we will be celebrating 2021 Fellow Lillian Schwartz, with an interactive, visually stunning virtual event. Lillian Schwartz will be recognized for her pioneering work at the intersection of art and computing. In the 1970s, Schwartz created a series of pioneering, impactful computer-based films at Bell Labs using cutting-edge computer animations, encouraging developments that have made the computer into an indispensable tool for artists today.
Also, we recently launched the Patrick J. McGovern Tech for Humanity Prize program, which is part of our expanding work in tech for humanity to address urgent, grand challenges of our digital age in areas such as environmental sustainability, economic development, and social justice. The program shines the light on visionary role models in order to accelerate the work and impact of changemakers, build a diverse community of people around the globe committed to tech for good, and inspire the next generation of innovators and changemakers. An upcoming event on 19 October features this year's McGovern Prize Changemakers and covers how they are tackling health inequity and social bias through their work. The winners were selected from a competitive field of applicants from around the world and each awarded a $50,000 (USD) honorarium to advance their projects. This year's visionary role model, the 2021 Partick J. McGovern Tech For Humanity Prize luminary honors Saal Khan, founder and CEO of Khan Academy and founder of Khan Lab School. The ceremony and program honoring Saal is set for Spring 2022.
There's still time to access SIGGRAPH 2021 on-demand content. Registration closes next Monday, 18 October.
---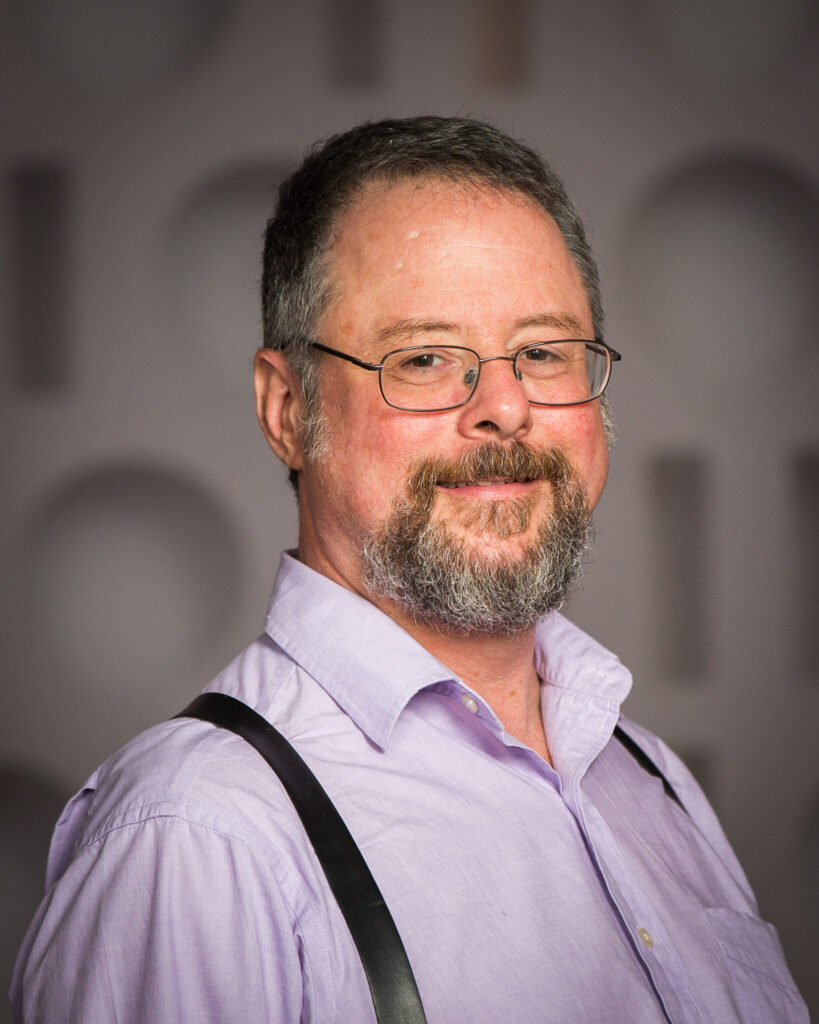 Marc Weber pioneered the Computer History Museum's Internet History Program as Founding Curator and developed the Web, Networking, and Mobile galleries of the Museum's permanent exhibit "Revolution: The First 2000 Years of Computing". Marc is an award-winning technology writer and journalist. He has consulted on technology topics since 1987, and has been author or editor of four how-to guides for computer consultants. He holds Bachelor's degrees in neurobiology and creative writing (with honors) from Brown University.