"Cyberpunk 2077" © 2021 CD PROJEKT S.A.
During SIGGRAPH 2021, launch yourself into the universe of "Cyberpunk 2077." On-demand Talks and live Q&A sessions with developers will cover topics ranging from transparency rendering and area light technique to shadows optimizations and more. To prepare for your deep dive into the world of "Cyberpunk 2077," we caught up with Peter Ankermann, Krzysztof Krzyścin, and Oskar Świeradfrom from the tech-art team at CD PROJEKT RED. The team shares the inspiration behind the design of the game's cyberspaces, insights into how they developed braindances, and what they hope players and developers alike will take away from "Cyberpunk 2077."
SIGGRAPH: "Cyberpunk 2077" was one of the most anticipated game releases of 2020. Share some background about the game.
Peter Ankermann (PA): "Cyberpunk 2077" is an open-world, action-adventure story set in Night City, a megalopolis obsessed with power, glamour, and body modification. You play as V, a mercenary outlaw going after a one-of-a-kind implant that is the key to immortality. You can customize your character's cyberware, skillset, and playstyle, and explore a vast city where the choices you make shape the story and the world around you.
SIGGRAPH: What role did you play in its development?
PA: As technical artists, we work to bridge the gap between artists and engineers. For "Cyberpunk 2077," we worked pretty closely with both departments to realize the ambitious vision for the game, and part of this was providing engine and tools support to help improve workflows for artists. That's only one aspect of the role. Tech-art encapsulates a whole range of interesting areas, such as terrain generation, destruction simulation, all kinds of shader and rendering tasks, proxy and LOD, pipeline work and automation, complex road regeneration, supporting the VFX, art, and rendering departments, prototyping of all kinds of features, and optimization. For me, it was a really exciting time to be part of the tech-art team developing "Cyberpunk 2077."

Personally, I was involved in shader work for characters, environment, vehicles, and post-processes — and I also contributed to optimization and some engine features, too.
SIGGRAPH: One of your goals for "Cyberpunk 2077" was to build visually stunning and believable representations of how the human brain could perceive digital spaces. Talk about what inspired the design of these cyberspaces. How did you execute that vision?
Krzysztof Krzyścin (KK): The final cyberspace concept emerged later on in "Cyberpunk 2077"'s production. It revolved around the central idea that cyberspace is a virtual world built from all possible devices that are currently connected to the net. As everything in the "Cyberpunk" universe is connected, that digital world is vast, and we imagined it could be explored similarly to Google Street View.
As for the visualization of what we actually see in cyberspace, we went with the point cloud lidar-like data. We used two different approaches for data acquisition — photogrammetry for larger, static environments (cyberspace) and real-time reconstruction for cinematic scenes (braindance). Static data was acquired using approximately 800 in-game screenshots. Based on these and additional "guide" geometry, the point cloud was generated and data was stored in textures. In-game shaders recreate points as miniature quads by simply reading from a given texture. Dynamic scenes point clouds were created in real-time using a camera depth-based, render-to-texture technique. Quads were reconstructed directly from Z-depth from the scene overview camera(s). On top of that, multiple effects, noises, and special post-processes were used, most notably the full-screen, real-time pixel sort compute post-process — which is literally melting pixels!
SIGGRAPH: Let's talk braindances. What techniques did you use to develop these experiences? What do they add to the story?
Oskar Świerad (OŚ): In "Cyberpunk"'s lore, braindance was first prototyped in the early 2000s — 70 or so years before the time in which the game's prologue happens. This technology, advanced and matured by 2077, allows a person to record all their senses like a movie. The recording, with most sensory signals precisely registered, can be replayed — and relived — by another person. Braindance plays a pivotal role in "Cyberpunk 2077"'s storyline. Our character, V, encounters a mystery which would be unsolvable if it wasn't for a braindance recorded at just the right moment. It's featured in many side quests, too, including the "Cyberpunk 2077"-inspired comic book, "Your Voice."
Braindance playback is further enhanced by the possibility to move out of the originally recorded point of view, creating an out-of-body experience. Being a recording, though, the data contains only what falls under the auspices of the recording device, determined by the wearer's movement. The space not captured by the braindance "rollers" during recording fades into a dark, noisy, unexplorable background. The most common tech in the world of "Cyberpunk 2077" isn't high-grade military equipment. A typical braindance recorder is a refurbished, barely functioning device from a street vendor. To realize this vision in the game, we decided to do a live reprojection of the scene in the form of a point cloud. The background is blurred with a custom post-process, which resembles heavy JPEG compression.
The environment, characters, and vehicles are rendered in real-time from several points of view and with depth information. The results are then combined and rendered as a point cloud — resembling an early stage of the photogrammetry (3D scanning) capture process. After we locked down this core concept, we began to enhance or, rather, distort the cloud with all kinds of noisy effects. Our anchor was the idea of "VHS but in a VR headset." I hope that our aesthetic choices helped to build the mix of the digital and the analog, which is so vital to the "Cyberpunk" genre.
SIGGRAPH: What did your developments bring to the scenes in "Cyberpunk 2077"? How do your contributions enhance the player experience?
OŚ: Immersion and storytelling are top priorities in all we create. Beautiful visuals are always nice to look at, but they hold much more weight if they're contributing to the player's feeling of immersion and helping to complement — or even recontextualize — the narrative of Night City and the world of "Cyberpunk 2077." Creating a visually distinct cyberspace, amplified by post-processes, helped us create a stark contrast to the "real world" found in the game. In this way, I think the point clouds of the environment, in connection with the holographic look of the characters and the smooth analog appearance of the post-processing effects, strengthens both immersion and the narrative focus of cyberspace in the game.
I think that's also true of braindance. The way each one is presented is all about letting the player explore the surroundings and interact with different layers — visual, audio, and thermal — which each change the way the scene looks. It can be both a very abstract but also concrete experience, especially when switching from the POV of the person who recorded the braindance to the disembodied free camera. I think that a heavy focus on sensory streams and seeing this unique setting up close, with the player in full control, cranks up the immersion factor. And that gives you a lot of room to discover all the storytelling aspects presented in each scene, putting you dead center of these self-contained memories.
SIGGRAPH: What do you hope players (and developers) take away from the work you've done on "Cyberpunk 2077"?
PA: More than anything, I hope that the work we've done has created really immersive and memorable experiences for our players — and helped them interact with and enjoy the stories we're telling in the game, whether about V or the wider array of characters we have in cyberspace and braindance scenes. From a development perspective, I would certainly love to see how other developers may be inspired by the digital worlds we've created within Night City as they come up with new ideas to create virtual worlds of their own.
SIGGRAPH: What are you most looking forward to about SIGGRAPH 2021?
PA: For me, the highlight of every SIGGRAPH is the [Course] "Advances in Real-Time Rendering in 3D Graphics and Games." I can't wait to see how other developers explain their solutions for impressive features in different video games.
I also am super excited about the in-depth look into new rendering techniques, like how ray tracing and neural networks are changing development. And, of course, reading through [Technical] Papers and learning new things is always a thrill — there's always so much to learn when SIGGRAPH rolls around.
---
SIGGRAPH 2021 is in full swing! If you haven't already, register now to join us for a week full of live content, happening now. Catch up with the "Cyberpunk 2077" universe via on-demand Talks, and be sure to catch the Q&A with this team of developers at 9:30 am PDT on Friday, 13 August.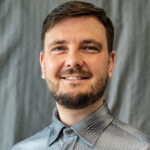 Peter Ankermann is a technical artist with over 13 years of experience handling tech and art-related challenges. Ankermann joined CD PROJEKT RED in 2019 to work on "Cyberpunk 2077," focusing on shaders, materials, rendering, VFX, optimization, and character-related features. He has previously worked at Starbreeze, SumoDigital, Goodgame Studios, BigPoint, Pixonauts, and SnapDragon Games.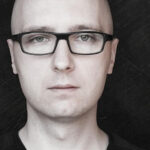 A game developer since 2004, Krzysztof Krzyścin joined CD PROJEKT RED in 2008, starting the technical art department of which he is currently the director. He has worked on "The Witcher 2: Assassins of Kings," "The Witcher 3: Wild Hunt," and most recently "Cyberpunk 2077." He is interested in both the artistic and technical sides of making games, with a keen focus on procedural content creation, streamlined art pipelines, and new shading and rendering techniques.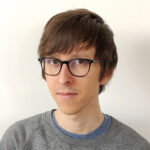 Oskar Świerad is an acting lead technical artist at CD PROJEKT RED. He began his game development career in 2010 and has most recently worked on "Cyberpunk 2077." He specializes in shaders, procedural generation, and performance. After hours, he shares knowledge about the technical aspects of graphics through his TechArtAid.com tutorials website.