Image via Jon Peddie Research
Will gamers turn to the web and take the wind out of the startup's sails?
2020 saw the most significant increase in GPU suppliers in over 20 years.
Before 2020 there were 11. Here's the list:
| | | | |
| --- | --- | --- | --- |
| Apple (iGPU) | Imagination Technologies (IP) | Qualcomm (iGPU) | |
| AMD (I,d,IP GPU) | Nvidia (I,d, IP GPU) | Think-Silicon (IP) | |
| Arm (IP) | Intel (iGPU) | VeriSilicon (IP) | |
| DMP (d, IP GPU) | Jingjia Micro (dGPU) | | |
Declared GPU suppliers in 2019
The list includes discreet GPUs (dGPU), integrated GPUs (iGPU), and GPU IP developers.
During 2020 we saw eight new organizations declare they had or were building a GPU, including:
| | | |
| --- | --- | --- |
| AMD | Innosilicon. | Qualcomm |
| Apple | Intel | RISC-V Graphics |
| ARM | Jingjia Micro | Think-Silicon |
| Bolt | libre-RISC-V 3D GPU | SiliconArt |
| Changsha Jingjia Microelectronics | Nvidia | VeriSilicon |
| DMP | Phytium Technology | Zhoaxin |
| Imagination Technologies | | |
Declared GPU suppliers at the end of 2020
That's a 72% increase in potential GPU suppliers, and if you counted Intel's dGPU separately, it would be even greater.
Some of the new suppliers are targeting AI, some gaming, one is involved with military aircraft, another is focused on IoT, while some supply smartphones. Included in the smartphone category could be Samsung, but it is using AMD IP.
In addition to all of the above, high-end dGPUs get employed as hashing processors for cryptocurrency transactions. With the incredible rise of cryptocurrency (as referenced to a U.S. dollar) and the legitimization by PayPal, add-in boards (AIBs) with high-end dGPUs were in short supply due to the miners.
The non-graphics application of a GPU as a compute accelerator is another attractive market segment — AI being the most visible and popular — which begs the question, what should such SIMD vector processors be called?
Some of the new companies attracted to the GPU market came because they saw AMD and Nvidia's success. However, those new companies will be challenged to meet the price-performance of AMD and Nvidia GPUs. That is because AMD and Nvidia, and soon Intel, enjoy the economy of scale afforded them by consumers. In particular, gamers.
Gamers love GPUs, and GPU suppliers love gamers
In 2020 we also saw the rollout of several game streaming services. Google introduced Stadia, Nvidia formally introduced GeForce Now, and Microsoft and others launched their streaming services.
Server farms in the cloud have been and are being equipped with high-end AIBs. They are being used for computer acceleration and gaming. But, it's possible they pose a threat to the expansion of the gamer GPU market.
Cloud gaming goes back to OnLive in 2003 and has progressed as bandwidth speeds improved. In 2003 3G was offering download speeds up to 2 Mbps. Today just about everyone has 4G bandwidth, and 5G is rolling out, which will take us to 70+ Mbps. Speed won't be a problem, and unless you live in a remote place, latency won't be either.
In 2014, Sony introduced PlayStation Now on PS4 consoles. Google's Stadia launched in November 2019. Nvidia officially launched its GeForce Now service in early 2020. Microsoft has deployed racks of Xbox One S consoles in server farms to support xCloud. Microsoft launched xCloud in September of 2020 as a no-cost addition to its existing Xbox Game Pass Ultimate membership scheme.
That means a few racks of current, or even last-gen, AIBs sitting in Amazon's or Google's or Nvidia's cloud-based server farm will be more than enough to deliver current-generation FPS games interactively at least at 30 fps. Think of it as "Fortnight" on steroids.
And it will be cheap. Google's Stadia is $10 a month, Nvidia's GeForce Now is $5 a month. You would have to play on Nvidia's service for eight years to match the cost of a new AIB. The difference between Google's and Nvidia's price is who owns the game. Google buys and deploys the game for their $10, Nvidia says BYOG — or, bring your own game.
The other factor is the utility of the AIB. One uses their AIB for gaming 2–4 hours per day — the cloud uses an AIB 24 hours per day. And, in several instances, there can be two or more users on the same AIB in the cloud because AMD and Nvidia's GPUs can be virtualized.
It's unlikely the gaming community will switch over to cloud-based gaming overnight. This will be a slow transition, as gamers try it and talk among themselves about it. But, once the snowball starts to roll, the switchover could be rapid.
If the volume of consumer GPU and AIBs declines while R&D expenses stay the same or increase, then the ROI changes, and GPUs must cost more. This is positive feedback, and it just keeps making things worse. AIB prices go up, price-elasticity drops, and sales fall with it.
Semiconductor introductions are already getting longer as the economic payoff of Moore's law changes. So, to get the R&D paid off while maintaining acceptable consumer prices will drastically slow down innovation and new product introduction. Consumers were already stretching out the buying cycles. Now they could go to five years or longer. In a very worst-case scenario, discreet GPUs for consumers disappear altogether. Consumers use CPUs with integrated GPUs, professionals and the cloud use expensive AIBs with expensive GPUs. An ironic twist as Intel belatedly enters the dGPU market.
We won't know until 2023. And, as we've seen in the last three years, a lot can change in a brief period.
Jon Peddie Research has just released its GPU Developments 2020 report.
---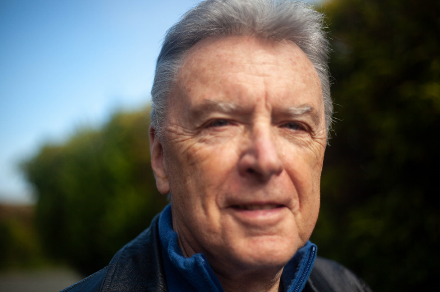 Dr. Jon Peddie is a recognized pioneer in the graphics industry, president of Jon Peddie Research, and has been named one of the world's most influential analysts. Peddie has been an ACM distinguished speaker and is currently an IEEE Distinguished speaker. He lectures at numerous conferences and universities on topics about graphics technology and the emerging trends in digital media technology. Former President of SIGGRAPH Pioneers, he serves on the advisory boards of several conferences, organizations, and companies, and contributes articles to numerous publications. In 2015, he was given the Lifetime Achievement award from the CAAD society. Peddie has published hundreds of papers to date; and authored and contributed to eleven books, His most recent, "Augmented Reality, where we all will live." Jon is a former ACM Distinguished Speaker. His latest book is "Ray Tracing, a Tool for all."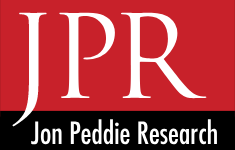 Jon Peddie Research (JPR) is a technically oriented marketing, research, and management consulting firm. Based in Tiburon, California, JPR provides specialized services to companies in high-tech fields including graphics hardware development, multimedia for professional applications and consumer electronics, entertainment technology, high-end computing, and Internet access product development.