Richard, Glenn, and Carl next to the first computer they used to
build the software foundation for PDI. Early 1980s.
Forty years ago, Richard Chuang, Glenn Entis, and Carl Rosendahl began building what would later become a crucial piece in the creation of the computer graphics/animation industry: Pacific Data Images, or PDI. At SIGGRAPH 2020, the trio presented a Panel on how they built the impossible from scratch. We caught up with them to learn more about their inspiration, pride points, and outlook on the future of computer graphics.
SIGGRAPH: Talk a bit about what inspired the idea behind your Panel, "PDI The Beginning – Reflection on the Inception of PDI 40 Years Ago."
Glenn Entis (GE) and Carl Rosendahl (CR): August 2020 marked the 40th anniversary of the incorporation of PDI and we were planning to hold an in-person event for everyone who played a part in PDI throughout its history, but that event got postponed due to COVID-19. Instead, Richard Chuang proposed this panel as a way to celebrate and share some of our experiences. He floated the idea out to the rest of us, pitched it to SIGGRAPH, and pulled the images and slides together.
Richard Chuang (RC): We wanted to take advantage of the opportunity at SIGGRAPH to start a conversation with all the ex-PDI'ers about the history and lessons we learned. Part of it was aimed at capturing history and the other part was to celebrate a memorable part of our lives and accomplishments with the PDI family.
SIGGRAPH: What were the biggest hurdles you encountered in building PDI? Would anything have been easier or more difficult if you started today, instead of 40 years ago?
RC: We were young when we started, and I found that one of the biggest hurdles was learning how to find great people to work with in building a bridge to the unknown. Most of what we did initially had never been done before, so we often looked at each other and just admitted that we had no idea how to accomplish these feats. However, we were able to collect a team of individuals who respected and supported each other. We didn't have that many big names in computer graphics (CG), but, more importantly, we believed that there was nothing we couldn't figure out and we had a great time doing it. It was truly enjoyable.
We also learned how to use technology efficiently. Riding the front wave of technology can be very expensive, and we had to lead the charge in making cutting-edge CG practical.
GE: Everything was hard; everything was a hurdle. We had to write our own software from scratch — everything: modeling tools, lighting tools, animation tools, renderers, compositing tools, etc. We also bootstrapped the business with limited cash, so we had to be fiscally responsible with every decision, and memory and processing power, of course, were not well suited back then to moving and storing the kind of data needed for animation. To top it all off, none of us had ever managed anyone else before, much less run a company, so we had to learn all of that on the fly, all while building PDI and keeping it moving.
CR: Agreed. Everything was a hurdle initially, given that the industry barely existed. In addition to writing all the code, we had to get profitable quickly in order to survive. Venture capital in the late '70s and early '80s was not very accessible and was generally aimed at integrated circuit (IC) and hardware development.
Starting today would be easier because all the tools are available and cheap — sometimes even free. With cloud technology, you don't even need to ramp up a big renderfarm, and capital is much easier to come by. However, the competition is very intense now and the business models for entertainment production are barely tenable. Would I start a CGI company today? Probably not. But, there are tons of opportunities to apply CGI in wonderful, creative ways on top of emerging technologies, and that is perhaps more similar to what we were doing when we started PDI.
SIGGRAPH: Talk a bit about the pioneering legacy of PDI. What are you most proud of?
RC: Many ex-PDI'ers that I've run into in recent years comment on how much they miss the people and environment we built. The fact that we contributed to everyone's lives in such a positive way and inspired each person on their journey is very gratifying.
The other aspect that we are very proud of is our efficiency and understanding of how to turn cutting-edge technology into a viable business. During the first 10 years, most of our competitors went out of business. Up until we started to collaborate with DreamWorks Animation, we were self-funded. This independence brought both good and bad days, but we managed to survive on our own. All of PDI's growth came through our creative service business where we helped build creative visual solutions with cutting-edge CG. Every job we earned had to be won through our own efforts, and only from the discipline and dedication of our team were we able to make that happen.
GE: Naming my proudest achievement is an easy one: The culture of collaboration and trust within the business and the wonderful people who came and grew professionally in our studio. I take greatest pride in looking back at those amazing teammates and what they have gone on to do with their lives.
CR: I'm incredibly proud of helping birth an industry and influence the direction of CGI in entertainment, but more significantly, I agree with my partners that I'm so deeply proud of the culture that we built within the company. The trust and transparency, the love of doing creative work, and the group support for the work that everyone else was doing — it was a magical place to be. There was conflict of course, as that is a part of the creative process and building something from scratch, but we worked through it and drew from it to make the company better.
SIGGRAPH: As pioneers during the inception of computer graphics/animation, how do you see the industry evolving from its current state? What has been its most impressive evolution to date?
RC: Honestly, I am somewhat disappointed at the rate of progress in the industry. The tools are outdated and the process is still way behind the state of art in collaboration. When we started PDI, we always joked that someday we would be able to get the computer to do our work so we can spend our days at the beach, and we're still far from that.
This is a very personal issue for me, as I spent most of my time at PDI leading the studio's efforts towards efficiency and responsiveness. The current trend is still far from where the industry has the potential to be.
GE: The most impressive aspect to me is that what was once hard, expensive, and rare is now like turning on a water faucet. High-quality graphics are everywhere, on every surface — phones, tablets, watches, bus stops. Everywhere you look, you see beautiful, interactive, real-time graphics. Looking forward, the marriage of AI/deep learning techniques with graphics and animation seems promising in leading to another era of unbelievable results and new applications. This is really a very exciting time.
CR: It's hard to pick a most impressive evolution — CG is so ubiquitous now. For me, CGI became 100% believable in the early 2000s. That's when I could no longer distinguish reality from CG on screen and when CG characters really came alive.
I'm excited now about AR and integrating CG into our real world, and most excited about doing that with characters, rather than static objects, billboards, and glowing navigation arrows. AI, machine learning, and natural language processing will be an important part of making that experience interesting and useful.
SIGGRAPH: Many enjoyed your Panel virtually at SIGGRAPH 2020. What did you most enjoy about presenting?
RC: Given the state of 2020, it was a pleasure to reach out to the SIGGRAPH community and give back a little.
GE: I really enjoyed getting back together, the three of us, to re-visit what was a very rewarding and formative time in our lives, and realizing how many of those lessons from the culture and studio we built still have much to offer the world.
CR: It was fun to spend time with Richard and Glenn, and prepping for the panel allowed us to spend many hours together beforehand that we might not have otherwise. It was also exciting to recognize some of the names in the virtual audience and hear questions people had prepared.
SIGGRAPH: Share your favorite SIGGRAPH memory.
RC: The most important memory of SIGGRAPH for me comes from my first [conference] in 1982 in Boston. I had just written PDI's first renderer and had a handful of polaroid pictures with me. I remember going up to Ed Catmull in the hallway of the hotel and showing them to him. Though he had no idea who I was, he spent over 30 minutes of his time talking to me one-on-one and provided incredible support and encouragement. That encounter defined what SIGGRAPH is all about for me and many others: connecting people who are passionate and giving in the field of computer graphics. That short meeting gave me, at a young 25-years-old, the confidence and motivation to make PDI work.
GE: My first SIGGRAPH was at the Chicago O'Hare Hilton in 1979. The fact that it was my first conference is where my favorite memory lies: walking around slack-jawed, realizing that there was a whole tribe here where I felt at home.
CR: My first SIGGRAPH was in 1981 in Dallas. I was immersed in the computer graphics community here and enjoyed learning how open and collaborative it is.
SIGGRAPH: What advice do you have for someone looking to submit a Panel to a future SIGGRAPH conference?
RC: Follow your passion above all else. Take the opportunity to reach out to new people and be open to new ideas. Take a leap off the shoulders of giants and set out to become one yourself.
GE: Put your heart into it and make a proposal for something you deeply care about. Be generous in both what you offer, the credit that you share, and have fun!
CR: Talk to Richard! In other words, let your colleagues inspire you.
Over 250 hours of SIGGRAPH 2020 content is available on-demand through today, 27 October, including this Panel, "PDI The Beginning – Reflection on the Inception of PDI 40 Years Ago."
---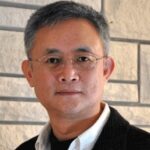 Richard Chuang is the founder of d1n0, a startup to leverage creative innovations using advances in technology. He is advising various technology startups from bio-medical engineering to the latest AR applications. Previously he founded Cloudpic, a technology company focused on digital content creation and multi-channel deliveries. He consulted and served as CEO for studios worldwide for project and business development, directed studios and startups into new markets like AI/machine learning, AR/VR, real-time production, mobile, and gaming, along with studio capacity and quality enhancement and talent development for film and television. Richard was a co-founder of PDI (PDI/DreamWorks) over 39 years ago. Richard pioneered the studio's proprietary animation system, for which he received his first Academy Technical Achievement Award in 1998. He received a second in 2016. He was a pioneer in computer animation and visual effects for both animated and live-action films. He has 16 live-action film credits as visual effects supervisor, including the first digital-human stunt double in "Batman Forever", using optical motion capture in 1994. While at DreamWorks Animation, Chuang led efforts to set up production around the globe, including in China and India. His most recent project included design and development of an augmented reality (AR) app for children for the Petersen Automotive Museum, utilizing the "Cars" characters from Pixar Animation Studios' film. Richard has recently served on various committees for ACM SIGGRAPH, as foreign adviser for the Beijing Film Academy's Advanced Innovation Center for Future of Visual Entertainment, and as adjunct professor for AR/VR at Cogswell College.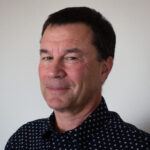 Glenn Entis co-founded Pacific Data Images (PDI, later Dreamworks Animation) and received a Technical Achievement Award from the Academy of Motion Pictures Arts and Sciences for PDI's software. After 12 years overseeing PDI's growth as VP/Executive Producer/COO, Glenn left PDI in 1995 to become CEO of Dreamworks Interactive, where he oversaw a successful slate of titles, including the critically acclaimed and best-selling "Medal of Honor" series. Electronic Arts (EA) acquired Dreamworks Interactive in 2000, and Glenn eventually became SVP/Chief Visual Officer/Chief Technical Officer for EA Worldwide Studios. He left EA in 2008 to co-found Vanedge Capital, a successful venture capital fund based in Vancouver, BC. Glenn currently advises a variety of companies in animation, VR, and video games.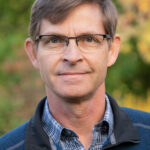 Carl Rosendahl graduated from Stanford University in 1979. Seeking a way to combine his passions for filmmaking and technology, he founded Pacific Data Images (PDI) in 1980. PDI became one of the pioneering and highly innovative creators of computer animation for film and television. During his 20 years of leading the organization, PDI produced over 700 commercials, worked on visual effects for over 70 feature films and, in partnership with DreamWorks SKG, produced the hit animated film "Antz" and the Academy Award-winning "Shrek." In 1998 Carl was recognized with a Technical Achievement Academy Award for PDI's contributions to modern filmmaking. In early 2000, he sold PDI to DreamWorks SKG. After leaving PDI, Carl was a venture capitalist at Mobius Venture Capital and founded a company in the youth media space. In 2008, Carl joined Carnegie Mellon's Entertainment Technology Center (ETC), where he is a Distinguished Professor of Practice. He mentors and advises students working on their Masters in Entertainment Technology degrees, teaches a course on entrepreneurship, and was the director of the ETC's Silicon Valley satellite campus. In addition, Carl is an advisor for several companies, where he specializes in helping to direct and manage creative organizations that are technology based.