© 2020 Unity Technologies

With an impact that reaches into every corner of the digital landscape, one of the most overlooked factors of real-time technology is how much more accessible it is — for more creators than ever, from filmmakers, to animators, to visual thinkers — to realize your vision.
In a recent Unity Technologies webinar, titled "Empowering Storytellers with Real-time Technology", speakers Megan O'Connor, Unity Senior Instructional Designer, and Vlad Neykov, Unity Lead Graphics Test Engineer, considered why video games have been a driving force behind the ways storytelling has changed. The immersiveness and engagement of video games — along with their interactivity and responsiveness, reacting instantly to every decision you make — are the key ingredients that have spilled over into mainstream entertainment, education, commerce, and many other areas.
Taking it even further, game developers have been crucial in driving innovation in real-time platforms, pushing the tools of their trade beyond the edges of complex coding and into artificial intelligence, machine learning, and simulation.
Because of real-time platforms such as the Unity engine, games that used to be impossible to develop without large teams and incredibly sophisticated technical programming and scripting skills can now be handled with visual scripting by non-coders — sharing tools with the designers, artists, and even producers on their teams.
Now, these tools are accessible to creators in even more industries, who can rely on real-time platforms to achieve their goals. What's more, they're here now, in use every day, working across platforms and devices that audiences have access to today.
So, this year, our SIGGRAPH 2020 participation reflects the real-time revolution with a common thread: all of the sessions we're involved with examine the ways Unity is empowering content creation — for more creators than ever.
Mobile audiences
It's now possible for game developers to build once … and reach millions. Not everyone has a game console, or even a high-end PC, but billions have a smartphone. One game, built on Unity's Universal Render Pipeline, can now target a much larger audience, multiple devices, and incredibly wide demographics. The "Moving Mobile Graphics" session is a technical introduction to mobile graphics, spanning the hardware/software spectrum. It explores the state of the art in authoring and rendering on mobile devices with practitioners at the forefront of their field from Arm, Roblox, and Google.
High fidelity for anyone
Creators can push the limits of photorealism, without becoming programming experts. "The Heretic" (watch it the film below) was a SIGGRAPH 2019 Computer Animation Festival Electronic Theater selection and is a real-world example of what's now possible for creative teams using Unity's High Definition Render Pipeline (HDRP). In "'The Heretic' short film: The Graphics technology and Artist Tools that powered it", a small team of Unity creators discuss the features they used and the journey the team went through to create the stunning, high-fidelity visuals in the film, pushing graphics beyond the normal boundaries of hardware — using visual real-time tools.
Reinvention
Unity is enabling the live-event industry to reinvent itself, made possible with virtual experiences. In the wake of the global pandemic, for the first time in its 50-year history, the annual Comic-Con International convention in San Diego was cancelled and moved online. "ComicCon@home: Creating a first virtual event experience" is a panel about the creation of the ComicCon@home virtual app, with guests that include Sebastian Herscher, CEO/CTO of Parallux Inc., and Mark Murphy, principal at Whatnot?! Entertainment, Inc.
Innovation
Unity is making it possible for engineers and industrial designers everywhere to innovate through virtual reality. This year's ACM SIGGRAPH Practitioner Award is being presented to Unity's Elizabeth Baron, who previously worked at Ford Motor Company as a visualization expert. While working for Ford, Elizabeth leveraged Unity's technology to invent Ford's Immersive Vehicle Environment, a VR prototyping lab that lets Ford designers walk around, sit in, and interact with 3D models of their vehicles before a physical prototype is ever made. Today, every vehicle that Ford develops goes through the Immersive Vehicle Environment before being manufactured.
Immersion
These days, individuals have more power than ever to create realistic virtual experiences. "How to achieve eye-catching visuals in your AR/VR project" is a session that follows Dan Miller, senior developer advocate for XR, as he walks through Unity's latest developments and features that are giving XR creators the power to raise the bar and deliver augmented and virtual reality experiences with stunning visuals.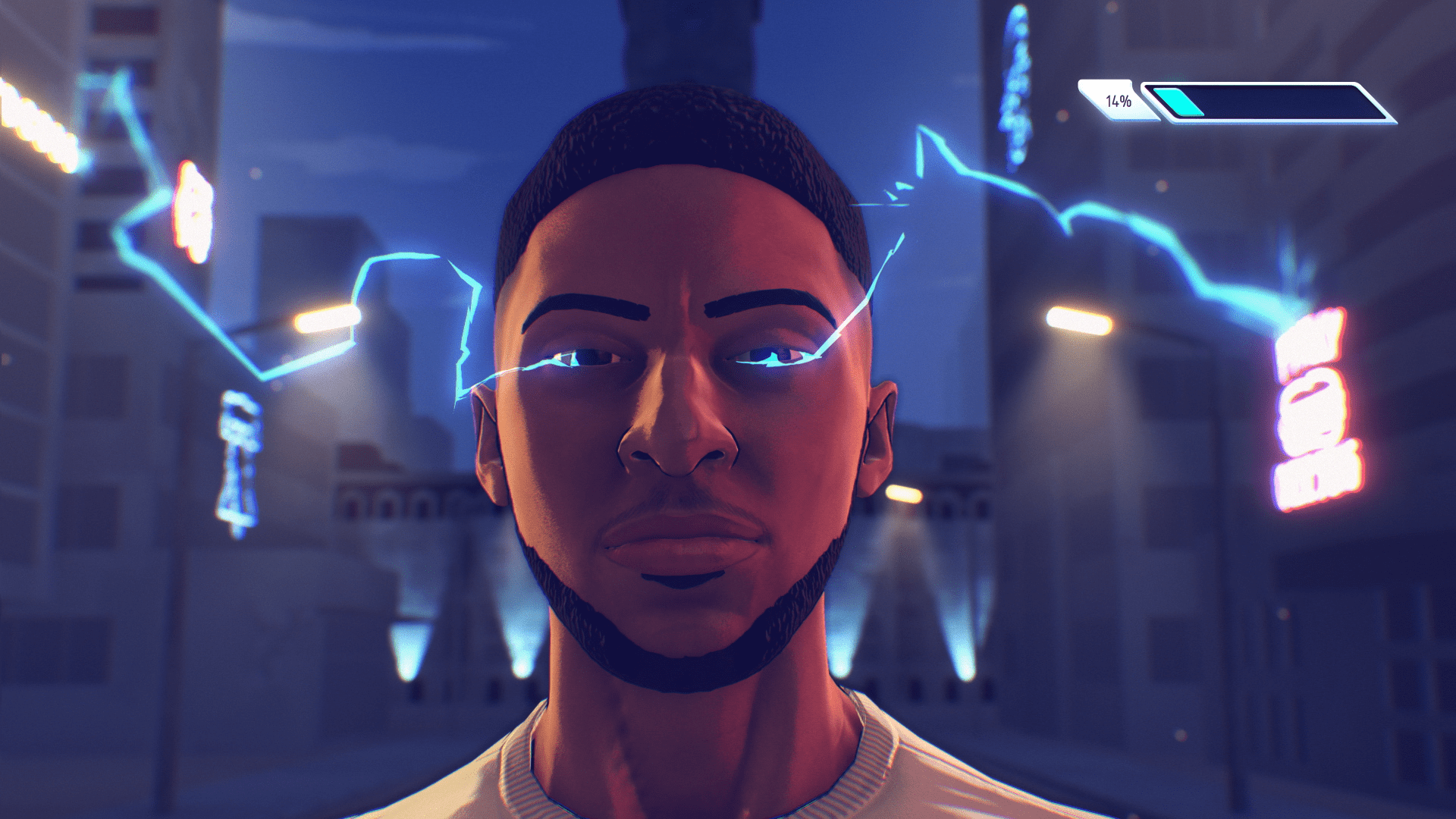 Business expansion
Studios and people in creative industries are finding ways to use Unity as a tool to explore new business models and capture additional revenue streams. Real-time tools are vital in the new age of advertising, where it's no longer about producing just a 30-second spot, but dozens of media assets for multiple channels and social engagement. In "Real-time animation: Create an ad campaign lightning-fast in Unity", Zac Dixon, co-founder of animation studio IV Studio, walks through how his team members used Unity to deliver a fast-turnaround, four-spot campaign for Nike — during the COVID-19 pandemic lockdown.
Iteration at scale
AI tools are helping creators and studios become freer to experiment, iterate and perfect at scale. "AI-Assisted Artistry with Unity ArtEngine" is a demonstration of how creative studios of any size can create content at scale with help from AI. The powerful material-creation workflows of ArtEngine, and quality-of-life enhancements made possible with AI-assisted artistry, make it possible to create endless high-quality, 3D content using an example-based workflow.
Data at scale
Overcome the most complex challenges to solving the problems of the digital future. Today, the race to an intelligent, autonomous future can be won only by those who have access to a wealth of data to train machine-learning (ML) models. But, real-world data collection comes with its own challenges, such as security and compliance. What's more, insufficient data can also lead to a flawed and biased model. "Synthetic data: A scalable way to train your computer vision models" shows how Unity is making it possible for more people to tackle big problems, by using synthetic data that you can generate — and then use to train ML models.
Skill Mastery
Learners of all levels, even those without the means to invest in technical education, can expand their toolsets and gain in-demand skills for the jobs of the future. "Real-time Storytelling for Animators" is your first step to join the real-time animation generation. This session sets beginner artists on their way to completing our new, seven-module real-time storytelling animation course (and, of course, their first 3D animations), free on Unity Learn.
Vision
A first-time director with a vision, a common desktop workstation, and an out-of-the-box configuration can land in the pool of Official Selections at prestigious competitions. This is the case with Yibing Jiang, a first-time director whose real-time animated short film "Windup" became an official selection of the SIGGRAPH 2020 Computer Animation Festival Electronic Theater. The film was made with Unity and created by a small, completely distributed global team and will premiere on 24 August alongside this year's 27 other selections.
Interactivity
Groundbreaking 3D rendering is pushing the visual boundaries and interactive experience of rich environments. "Advances in Real-time Rendering in Games" digs into state-of-the-art and production-proven rendering techniques for fast, interactive rendering of complex and engaging virtual worlds of video games. Speakers for this SIGGRAPH 2020-hosted, two-part Course include experts from the makers of innovative game companies such as Infinity Ward, id, Activision, and Naughty Dog, alongside Natalya Tatarchuck, VP of graphics at Unity.
Conclusion
We invite you to think beyond your traditional tools, business models, audiences, and limitations, and see all the ways Unity is democratizing content creation with real-time.
---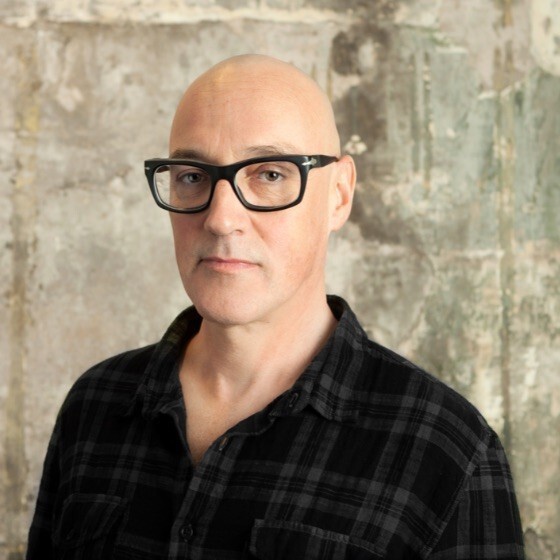 Sylvio Drouin has served as Unity's Senior Vice President of Research Labs since February 2015. From April 2010 to January 2015, Mr. Drouin served as a Strategic Advisor to Unity. Since January 2020, Mr. Drouin has served on the board of UCLA Technology Development Group, which serves as a campuswide gateway to innovation, research, and entrepreneurship. From 2012–2015, Mr. Drouin was co-founder and CEO of Bitlogica, a Silicon Valley boutique venture and innovation accelerator. From May 2009 to November 2011, Mr. Drouin served as Chief Technology Officer at Xtranormal, a company that developed a 3D storytelling tool. Mr. Drouin has authored 15 patents.