Clockwise from left to right: Darren Hendler, Trent Claus, Pablo Helman, Derrick Nau, and Chris Lawrence
In this all-new episode of SIGGRAPH Spotlight, SIGGRAPH 2020 Production Sessions Chair Derrick Nau (CG texture & look development artist, DreamWorks) discusses the science, technology, and technique behind age manipulation in VFX with a group of the industry's best and brightest visual effects leaders on everything from well-known projects like Martin Scorsese's "The Irishman" and manipulating Brad Pitt in "The Curious Case of Benjamin Button" to the subtle beauty work that goes into just about every project VFX artists touch. Tune in to hear insight from Darren Hendler (director, Digital Human Group, D2/Digital Domain), Trent Claus (visual effects supervisor, Lola VFX), Pablo Helman (visual effects supervisor and second unit director, Industrial Light & Magic (ILM)), and Chris Lawrence (visual effects supervisor, Framestore).
Don't miss a single episode of the SIGGRAPH Spotlight podcast! Subscribe to show in your favorite podcast app: Apple Podcasts (iTunes), Spotify, Stitcher, SoundCloud, iHeartRadio, or Google Podcasts.
---
About Our Guests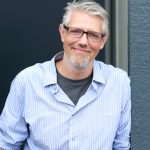 Darren Hendler is a 20+ year veteran of the visual effects industry, where he has contributed his talents to over 18 feature films and scores of commercials. In his role as the director of the Digital Human Group, Darren is responsible for spearheading new technology to create photo-real creatures and digital humans for feature films, real-time events, and new technology platforms. Most recently, Darren completed work on Marvel's "Avengers: Endgame" (2019) and "Avengers: Infinity War" (2018), where he was responsible for overseeing creature development as well as developing new technology to bring Thanos to life.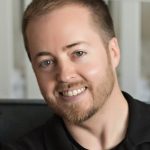 Trent Claus is an award-winning visual effects supervisor with Lola VFX in Los Angeles, CA. He has worked on over 120 feature films, including 18 Academy Award nominees for Best Visual Effects (4 winners), 10 nominees for Best Picture (1 winner), and with a cumulative worldwide box-office of over $44 billion USD. Trent is a member of the Academy of Motion Picture Arts and Sciences, as well as the Visual Effects Society (VES). In 2012, he was awarded the VES Award for Outstanding Compositing in a Feature Motion Picture for his groundbreaking work on "Captain America: The First Avenger". In the film, Trent digitally altered the appearance of the muscular actor playing the title character so as to make him appear as a "90-pound weakling" for the first third of the movie. He was nominated once again in 2020 for his de-aging of Samuel L. Jackson's character Nick Fury in "Captain Marvel". In 2008, Trent received media attention for his work on the film, "The Curious Case of Benjamin Button", in which the lead actors were dramatically aged and de-aged to suit the story. Other notable films on which he has worked include: "The Social Network", "Prometheus", "Star Trek", Avatar", and "Blade Runner".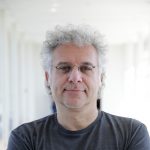 Pablo Helman is an Academy and BAFTA Award-nominated visual effects supervisor known for pushing technology to the next level to achieve the vision of filmmakers such as Martin Scorsese, Steven Spielberg, and Sam Mendes. Most recently, the groundbreaking de-aging technology created for "The Irishman" earned Helman an Academy and BAFTA Award nomination and a VES Award for Best Supporting Visual Effects. Additionally, he has served as the visual effects supervisor and second unit director on multiple films including: "Teenage Mutant Ninja Turtles", which marked the first use of ILM's innovative facial performance technology, and "Indiana Jones and the Kingdom of the Crystal Skull", receiving a BAFTA and VES Award nomination.
Chris Lawrence is an Oscar, BAFTA, and VES-winning VFX supervisor. He is equally comfortable leading a team of Framestore's in-house creatives or taking the reins production-side and working with directors to help bring their stories to life. Over the course of 17 years, Chris has secured three Academy Award nominations ("Gravity" in 2014, "The Martian" in 2016, and Disney's "Christopher Robin" in 2019); helped launch Framestore's Montreal office (which has grown from a team of five to an Oscar-winning studio with 600 employees), and worked across an impressive range of high-end Hollywood blockbusters. Despite a career studded with awards and rich in creative and technical achievement, his career highlight is not what you might expect: It was giving a talk to NASA scientists on how Framestore builds its spaceships. Whether working across fantasy, action, or science fiction, Chris's skill lies in unifying the worlds of VFX, animation, and traditional filmmaking so as to bring breathtaking, unique, and deeply nuanced visions to the big screen.