Property of DreamWorks Animation L.L.C.
A short film guaranteed to pull on your heartstrings and bring back forgotten memories, "To: Gerard" tells a story of magic, kindness, and inspiration. We sat down with Director Taylor Meacham to discuss his SIGGRAPH 2020 Computer Animation Festival Electronic Theater selection, and learn more about his passion for story and process of creating "To: Gerard."
(After learning how the short came to be, watch the full trailer at the end of this story.)
SIGGRAPH: Talk a bit about the process for developing your short, "To: Gerard." What inspired you to create this story?
Taylor Meacham (TM): The earliest concepts were just pieces of an idea. I loved attending magic shows when I was in middle school, and, for a moment, I even wanted to be a magician when I grew up. So, I think that is why I gravitated towards making a film that has magic in it. As odd as it sounds, as a kid I was also fascinated by the postal service. For my 5-year-old self, that was magic, too. I put a letter into a mailbox and then poof — it appeared at someone's house a day later. Even now, sending and receiving handwritten letters has a romantic and magical quality to me. Those were the first two elements of the story that were circling in my mind.
The glue that brought it all together into a singular story, was my relationship with my father. He has always been incredibly supportive, putting his children's dreams ahead of his own. Around the time I was developing this story, I had been struggling emotionally with my father's situation in life. He was at a point where I thought he should be settling in and enjoying his later years, but due to his financial situation, he had learned that he would never be at a point to retire. It hurt me to see my father, my best friend, stuck in this less than ideal situation. Pursuing his love of photography was always his dream, and I wish he had the same opportunities in life that he gave me. He gave up a lot of things in order to be a supportive father, and I wanted to tell a story that thanked him for all that he did to support my path in life.
When I realized that I wanted to tell a story encompassing all of these pieces, everything came together — I wanted to tell a story about how the greatest magic in life is inspiring someone to follow their dreams, despite struggling to accomplish your own.
SIGGRAPH: Let's get technical. How many people were involved? How did you choose the overall visual style?
TM: After I did the initial pitch to DreamWorks Animation, and the heads of our studio expressed interest in making it, my producer Jeff Hermann and I began to bring in the first few members of our crew. What ended up as a final crew of over 100 people started as just a few. Some of the earliest artists were Production Designer Ramone Zibach; VisDev Artists Ruben Perez and Stan Seo; Character Designer Nico Marlet; and, our Head of Story Mike Lester.
Since I had already written the script, the earlier parts of development were focused solely on finding the visuals to accompany the story. It was really an exciting part of the process because it was the first time we were seeing the story brought to life. I had pulled all of this reference to help inform what I wanted to inspire the look of the film: from 1950s New York photography and Art Deco posters to my own messy sketches. For example, there was this great black and white photograph of Grand Central Station in New York taken by HaI Morey that I kept pointing to for the Post Office. It had a great combination of scale and atmosphere, but also a classic delicateness that I wanted to somehow bring into the film. I have to admit, my reference was all over the place!
Ramone did such a great job sitting down with me and pulling out the most important elements in a way that married all of my ideas together to create the final look. We also took a lot of inspiration from Nico's own sense of design. In a way, we reverse engineered the style of the film to fit the characters he designed so they felt like they were from the same world.
SIGGRAPH: From a technical standpoint, how did you convey the "magic" in Gerard's talents?
We didn't have to directly address the magic from a technical level until we got into the animation stage of production — led by the ever-so-talented Pierre Perifel. I have seen magic in many forms throughout animated movies, but most often either through overly exaggerated "tricks" or spells and wizardry. I wanted this film to have a sense of realism to it, and I felt the idea of somebody, say pulling a hippo out of a hat, might distract from the message.
I had a set of rules for this world and told our animation team that all of the magic Gerard does needs to be performable in real life. I said, "If you can't imagine doing it with real world limitations, it's too much." I think that was a great challenge for our team. With the help of some of my friends who are magicians, we took the whole animation team out for a night at the Magic Castle in Hollywood as a research trip. Some of the animators had only seen magic on television, so it was very special for everyone to have that experience. When the impossible becomes possible right in front of you, you experience that unique feeling of wonder, even when that something is as small and simple as a coin. That was definitely one of my favorite moments, and it helped inform the film's approach to magic and the inner workings of Gerard and Jules.
SIGGRAPH: What emotions do you hope to evoke from viewers?
TM: It was always important to me to give this small story a big heart. I am a deep believer in the idea that when people watch films, they remember how the stories make them feel more than anything else, and I would love for audiences to walk away from this film having felt moved and inspired.
Even though it's my story, when I watch this film, I am overwhelmed with appreciation for my father and everyone else that has supported and inspired me in my life. I hope audiences have a similar reaction and are reminded of those teachers, mentors, parents, and friends who have been that person: their support and inspiration. We should be thanking them!
In a funny way, I imagine someone seeing "To: Gerard" and then hand writing a letter thanking the person who inspired and supported them. Who knows … maybe Gerard is the one who helps that letter get to its destination!
SIGGRAPH: What's next for "To: Gerard"?
TM: Right now, DreamWorks is still in deliberation on future plans for "To: Gerard", but we have been traveling the festival circuit this year, and so far have debuted the film at the Tribeca Film Festival, where we were nominated for Best Animated Short Film. We also just recently won the Junior Jury Award at this year's Annecy Film Festival.
I'm very excited and looking forward to hopefully entering more festivals this year and being able to get the short film and its story in front of more people — SIGGRAPH being one of those next places we're very excited to show the film! With SIGGRAPH being online this year, I hope that means that more people can experience this story and meet our characters.
SIGGRAPH: What's your all-time favorite SIGGRAPH memory?
TM: Actually, SIGGRAPH was one of the first conventions I ever attended! The last time I went was long before I was an artist or filmmaker. At the time, I was working in post-production management, and was so impressed with the variety of panels, experiences, and learning opportunities offered that I really tried my best to go to as many of them as possible.
I remember very specifically being in awe over the virtual and augmented reality offerings and attending a panel about the VFX done for the film "Interstellar". I love all that is Sci-Fi, and getting an in-depth and technical explanation of the achievements of that film with a community of people that not only has a deep appreciation for that kind of invention, but also understands it was, well … stellar.
Maybe now that the conference is virtual, I'll finally be able to go to everything — or at least try!
SIGGRAPH: What advice do you have for someone looking to submit to the Computer Animation Festival Electronic Theater for a future SIGGRAPH conference?
TM: That's a hard question to answer because when I was making this film, I wasn't thinking necessarily about what would be good for submission. Instead, I was thinking more about what story I wanted to tell.
I suppose my advice to anyone submitting to the Computer Animation Festival Electronic Theater is to bring something that's a part of them — something they feel passionate about. It's an opportunity to share, and if you can bring something that is important and specific to you, you'll be surprised at how many people your story will reach.
Want to watch the full short? Add an Electronic Theater ticket to your SIGGRAPH 2020 registration. For more from Taylor, Ultimate pass holders can catch a special Electronic Theater Director's Panel live on Thursday, 27 August at noon PDT.
---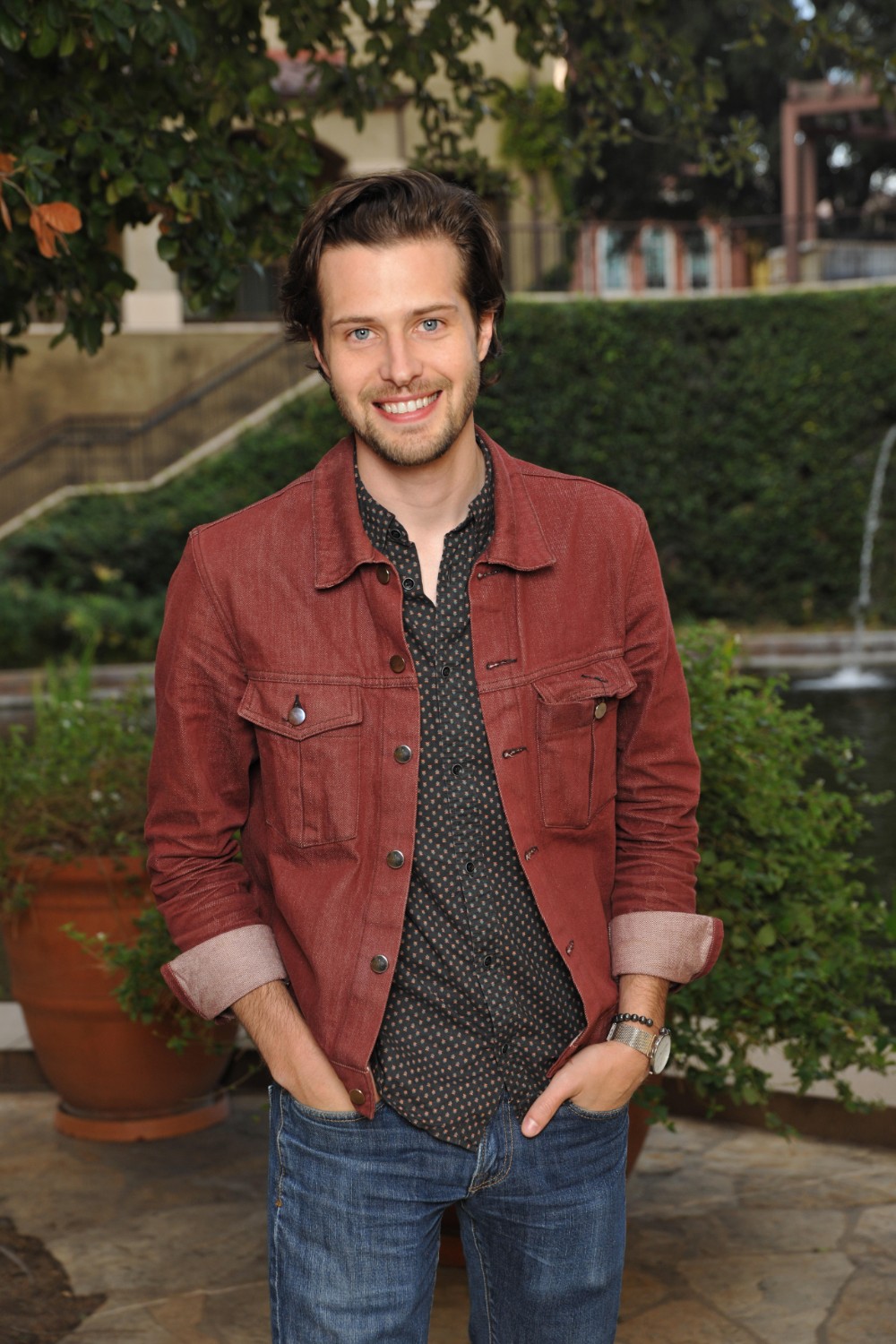 After graduating from Emerson College in 2014 with a B.A. in film production, Taylor Meacham moved to Los Angeles to work in post-production management on Disney's "Tinkerbell and the Legend of the Neverbeast". Although he began his career in animation management, Meacham's affinity for storytelling drove him to spend spare time working on his own live-action shorts. In 2015, Meacham was hired as a production coordinator on DreamWorks' "Trolls". After completing his directorial debut in "To: Gerard", Meacham has had the ability to work creatively on various other DreamWorks' projects — moving him into the role of storyboard artist on the upcoming "The Croods 2". He continues to explore stories that observe how unexpected moments in our lives can lead to unimaginable gifts.