In this episode of SIGGRAPH Spotlight, SIGGRAPH 2020 Immersive Pavilion Chair Chris Redmann (engineering manager, Unity Technologies) connects with the creators behind two SIGGRAPH 2020-selected projects, "Dr. Crumb's School for Disobedient Pets" and "The Outpost". Guests Kimberly Adams (COO and co-founder, Adventure Lab), Maxwell Planck (CEO and co-founder, Adventure Lab), Ken Perlin (director, NYU Future Reality Lab; professor, Department of Computer Science, New York University), Kris Layng (co-founder and creative director, Parralux; artist in residence, NYU Future Reality Lab), and Michael Gold (co-founder and CEO, Autotoon, Inc.; entrepreneur in residence, NYU Future Reality Lab) share a behind-the-scenes look at their projects, discuss how building relationships and bringing people together is at the core of their immersive experiences, and share how VR can close distances despite recent social-distancing norms.
Don't miss a single episode by subscribing to the show on Apple Podcasts (iTunes), Spotify, Stitcher, SoundCloud, iHeartRadio, or Google Podcasts. If you like SIGGRAPH Spotlight, leave us a review on iTunes to help other listeners find us!
Hear more from today's guests via the links below or continue reading to learn more about their careers. And, look forward to more updates from the SIGGRAPH 2020 virtual conference coming soon.
---
About Our Guests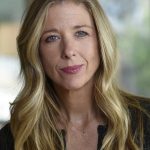 Kimberly Adams is the COO and co-founder of Adventure Lab. Kim has led creative innovation teams at Google Spotlight Stories and Facebook, and was the head of production and executive producer of Emmy Award-winning "Wolves in the Walls" at Oculus Story Studio. From 2009–2013, Kim was a producer at Pixar Animation Studios, where she led a short film division and produced 13 "Toy Story" and "Cars" short films, while shepherding the development of two television specials. Previous to Pixar, Kim served as a visual effects producer on several feature films. A member of The Academy of Motion Pictures Arts and Sciences, The Television Academy, The Producers Guild of America, and Women in Animation, Kim has spoken across the globe at conferences and universities on the topics of virtual reality and diversity.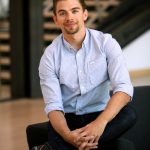 Maxwell Planck is the CEO and co-founder of Adventure Lab, a startup building virtual adventures with live hosts that guests can enjoy from the comfort of their home. Before Adventure Lab, Max co-founded Oculus Story Studio, where he produced and supervised some of the early groundbreaking, award-winning narrative experiences in VR, including "Lost", "Henry", "Dear Angelica", and "Wolves in the Walls". Max won an Emmy for his work with "Henry" and "Wolves in the Walls", and a Lumiere and Peabody Award for "Dear Angelica". For 10 years, Max worked at Pixar Animation Studios as a technical director on movies like "Cars", "Wall•e", "Up", "Brave", and "The Good Dinosaur", creating creative technology around lighting, shading, animation, and simulation. Max was the SIGGRAPH 2019 VR Theater Director.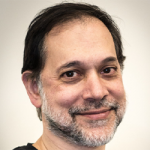 Ken Perlin is a professor in the Department of Computer Science at New York University (NYU), where he directs the Future Reality Lab. His research interests include shared immersive interfaces, computer graphics and animation, and education. He is chief scientist at Parallux Inc., Tactonic Technologies, and Autotoon Inc. His awards include an Academy Award for Technical Achievement and the 2008 ACM SIGGRAPH Computer Graphics Achievement Award. He was general chair of the UIST 2010 conference and a featured artist at the Whitney Museum of American Art. He received a Ph.D. in computer science from NYU and a B.A. in theoretical mathematics from Harvard.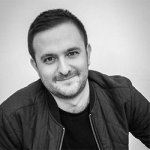 Kris Layng is a set designer, concept artist, and director for AR/VR. He is the creative director and co-founder of Parallux Inc. and the artist in residence of the NYU Future Reality Lab. He directed "Cave" and "Mary and the Monster", which demoed at SIGGRAPH and premiered at Tribeca Immersive and Cannes XR.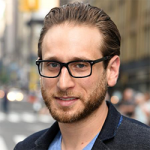 Michael Gold is the entrepreneur in residence at the NYU Future Reality Lab where he leads work on prototyping commercializable augmented and virtual reality technology for use in everyday social interactions. Previously, Michael co-founded a social VR platform, Holojam (which powered experiences featured at SIGGRAPH, SXSW, and Sundance), co-founded social networking startup Clubster (acquired 2017), and developed social technology for brands including LG, Starbucks, and Target. Michael's latest venture, Autotoon, leverages Unreal Engine to build tools to power smart and socially interactive characters and will be unveiled in "The Outpost" during SIGGRAPH 2020.