In this episode of SIGGRAPH Spotlight, ACM SIGGRAPH Diversity and Inclusion Chair Tony Baylis sits down with three incredible storytellers and creators — Everett Downing Jr., Sidney Clifton, and Roger Ross Williams — to discuss their powerful work on projects like the Academy Award®-winning animated short "Hair Love," BET and Marvel's "Black Panther," and VR immersive documentary "Traveling While Black." The group also speaks to diversity and the African American perspective in computer graphics and interactive techniques, and the importance of celebrating Black History Month.
Make sure you don't miss a single episode by subscribing to the show on Apple Podcasts (iTunes), Spotify, Stitcher, SoundCloud, iHeartRadio, or Google Play Music. If you like the show, leave us a review on iTunes to help other listeners find us!
---
Learn more about today's guests below and don't forget to submit your innovative work to SIGGRAPH 2020, 19–23 July in Washington, D.C.!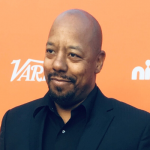 Everett Downing Jr. is a director, story artist, and animator living in the Greater Los Angeles area. Born in Boulder, Colorado and raised in Denver, he studied film, focusing on computer animation at Columbia College in Chicago. Everett began his career as a story artist at Big Idea Productions before making his break into feature films, animating at Blue Sky Studios on the original "Ice Age." Next, he took a position as an animator at Pixar Animation Studios, where he worked on several award-winning feature films (everything from "Ratatouille" to "Monster's University"). He transitioned back into story where he boarded on "The Toy Story That Time Forgot," and "Cars 3." Since then, he's worked on films at DreamWorks Animation, Paramount Animation, and Sony Pictures Animation. Everett recently joined Netflix Animation to work on Jorge Gutierrez's animated mini-series, "Maya and the Three." He is also currently developing his own project at Netflix.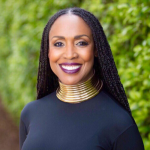 Sidney Clifton is an Emmy-nominated producer with over 20 years of experience as an executive producer/producer, casting director, voice director, and creative development executive in animated
and live-action content across multiple platforms. She currently serves as executive producer at Deluxe Animation Studios, series producer at The Jim Henson Company, and as a senior consultant with Black Women Animate. As a mentor and recruiter, she has been a featured speaker a t colleges and universities across North America, and her for developing and supporting the underserved community of writers, artists, storytellers, and creators was the catalyst for her launching The Clifton House. Celebration Table With Maya Angelou, "Tripping the Rift," Stan Lee's "The Condor," "Hellboy: Sword of Storms," Rob Zombie's "The Haunted World of El Superbeasto, Tyler Perry's "Madea's Tough Love," "Me, Eloise," and BET animated mini-series Marvel's "Black Panther."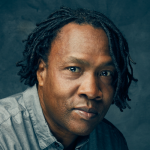 Roger Ross Williams is an Oscar and Emmy award-winning director, producer, and writer. He is the first African American director to win an Academy Award, with his film "Music By Prudence." "Beautiful," "uplifting," "extraordinary," "triumphant," "rich with insight," "searing," "remarkable," and "inspirational" are accolades Williams' films have received from critics in TheNew York Times, Vanity Fair, Hollywood Reporter, Variety, Forbes, Stephen Colbert, and Entertainment Weekly. He has directed a number of acclaimed films including "Life, Animated," "God Loves Uganda" "American Jail," and "Traveling While Black," a VR documentary made for Facebook's Oculus, which was nominated for a Primetime Emmy. His most recent film, "The Apollo" is a documentary about Harlem's legendary Apollo Theater and was shortlisted for an Academy Award. Williams' production company, One Story Up, specializes in documentary films and television series or specials using a variety of mediums, including animation and VR, and is producing a variety of projects, among them two limited documentary series for Netflix. Since 2016, Williams has been on the Board of Governors of the Academy of Motion Picture Arts and Sciences, serving as chair of the Documentary Branch and the documentary Diversity Committee. He also serves on the Alumni Advisory Board of the Sundance Institute, the Advisory Board of Full Frame Festival, and the boards of the Tribeca Film Institute, Docubox Kenya, None On Record, and the Zeitz Museum Of Contemporary Art Africa. He resides in New York and Amsterdam, The Netherlands.