VFXRio is Brazil's leading destination for national and international experts in the production of visual technologies and immersive media. The fifth edition of the event was held at a stunning venue, Casa Firjan, in Rio de Janeiro from 30 November 30–2 December. VFXRio has been associated with ACM SIGGRAPH since its first edition in 2015.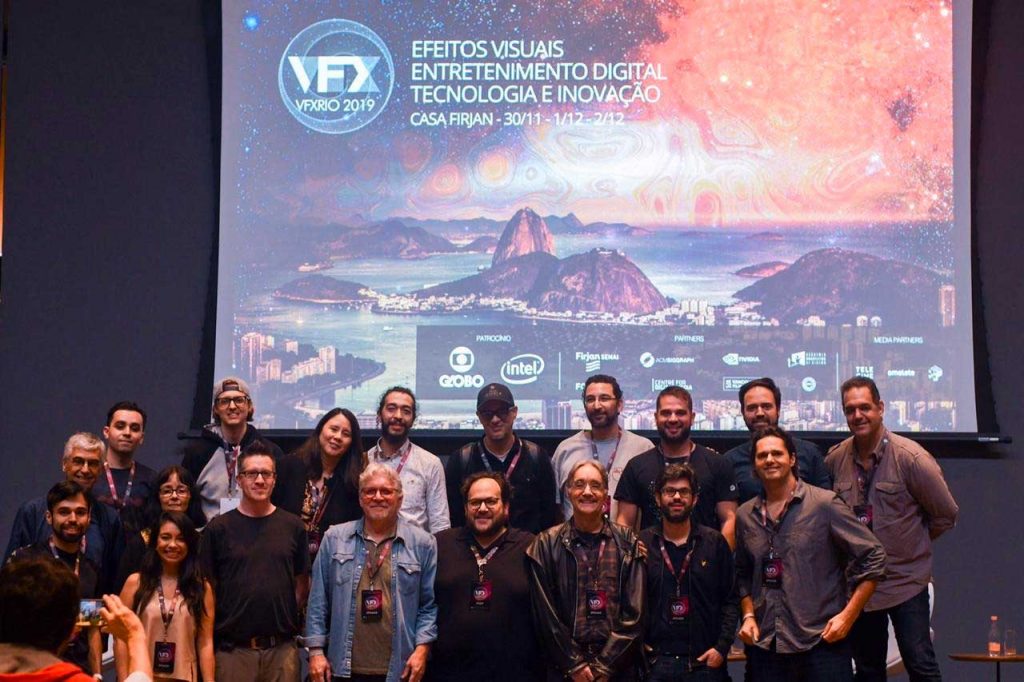 The three-day program included keynotes from deepfake expert Hao Li, associate professor of computer science at the University of Southern California (USC), director of the Vision and Graphics Laboratory at the USC Institute of Creative Technologies, and CEO of Pinscreen; Pav Grochola, supervisor and lead VFX artist at Sony Pictures Imageworks and member of the Oscar-winning effects team behind "Spider-Man: Into the Spider-Verse"; and, Julien Bolbach, visual effects supervisor at MPC, whose presentation covered the making of Walt Disney Pictures' "The Lion King." Additionally, Larry Bafia, director of the Centre for Digital Media in Vancouver and SIGGRAPH 2020 Creative Development Director, presented the SIGGRAPH 2019 Computer Animation Festival Electronic Theater Traveling Show.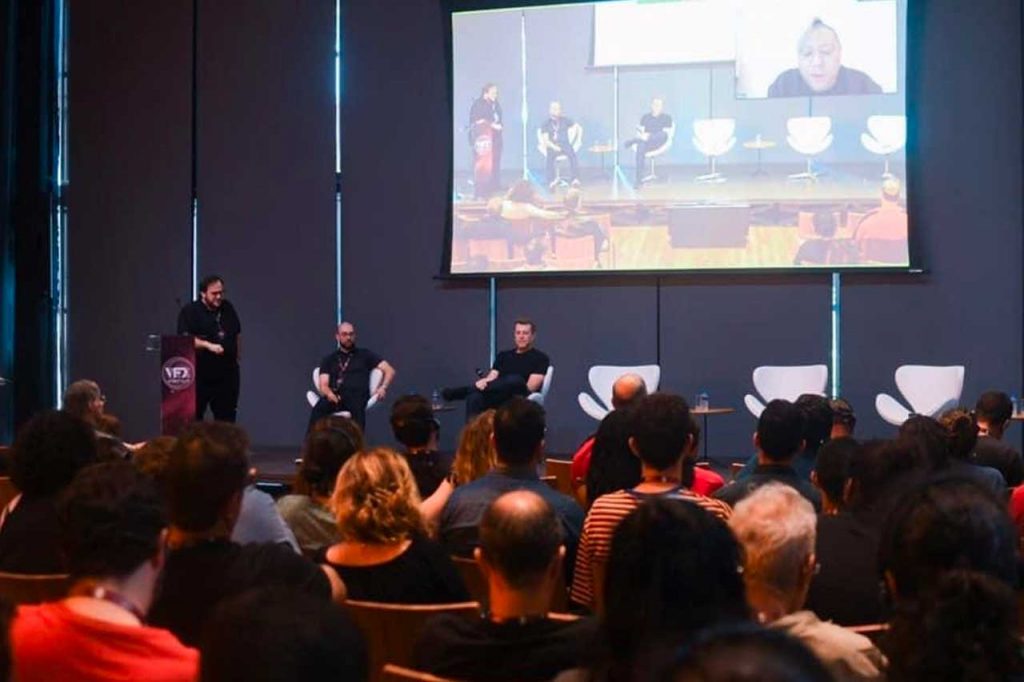 VFXRio at Casa Firjan hosted an audience of highly qualified experts and provided an opportunity for all in attendance to reflect on how technology is being used, to put forward innovative proposals, and to discuss the latest technologies. With a unique operating model, Casa Firjan became a hub for entrepreneurship and innovation. In its new venue, VFXRio 2019 kicked off a new educational track that offered workshops, portfolio reviews, and training in partnership with SuperUber, Centre for Digital Media, and Vancouver Film School. The workshops were fully booked, providing a great platform for future development.
VFXRio's mission has been to promote the work of the researchers, specialists, technicians, and artists who are behind the making of films, games, and other forms of digital entertainment. By choosing Casa Firjan as its venue, the team hoped to broaden our message and include the discussion of the social context impacted by technology and how breakthrough technologies are transforming movies, games, news, and also "real life."

As part of the program, Intel's Ravi Velhal showcased the company's latest VR productions and Foundry supported the event with a keynote from VFX Supervisor Leo Costa of Framestore. Further, the production companies O2 Filmes, Stratostorm, Vetor Zero, and Mistika came for the event. And, we had our first-ever visit from a Mexican studio, Ollin VFX.

Globo, one of the main sponsors of the event, together with Intel, organized a special event at their studio and presented the latest technologies in TV production. They were represented by Director Pablo Bioni and Supervisor Ruda Pim. 
As part of VFXRio's mission to promote technology to a broader audience, two of the international keynotes were invited to present on the main stage of Sao Paulo's CCXP for 3,000 people. CCXP and VFXRio have also been partners since 2015.
Technology Pioneers and SIGGRAPH veterans Lucia Modesto — a director at Globo and former executive at DreamWorks — and Professor Luiz Velho — a leading scientist of VISGRAF Laboratory at IMPA (Instituto de Matematica Pura e Aplicada) — have attended every single VFXRio event to date. They summed up the experience by saying:
"VFXRio plays an important role creating and nurturing a community in a time of very rapid changes. From the first edition in 2015 VFXRio evolved from showcasing VFX for films to Bringing know How on new technologies like VR, AR, live performance and this year opening a track dedicated to educational activities and workshops." —Luis Velho
"The quality of the speakers was always good and it is getting even better, also the variety of the topics is growing with a lot of people from the industry attending VFXRio" —Lucia Modesto
VFXRio Workshop Curator Liana Brazil continued, noting that "VFXRio brings a multidisciplinary view of how digital images, technology, narratives, and innovation can connect to create new forms of expression. It is inspiring not only for beginners, but also for professionals who want to learn, adapt, and renew themselves."
If you missed this year's event, don't worry: VFXRio announced our dates for 2020! We look forward to seeing you at SIGGRAPH 2020 in Washington, D.C. and in Brazil next year from 27–29 November once again at Casa Firjan in Rio de Janeiro.