The Meet the Juror series is back! Learn about the expert jurors behind last summer's inspiring SIGGRAPH content. For our latest feature, SIGGRAPH 2019 Computer Animation Festival Electronic Theater Juror Silvia Olivas, co-executive producer at Netflix, shares a bit about her background and the inspiration behind her work.
SIGGRAPH: What is the best career advice you've ever received? Who gave it?
Silvia Olivas (SO): "Comparison is the thief of joy." When I started writing, I used to compare my career to those of my peers all the time. I quickly found that this was a big waste of time. I know now that life and career are not a race — we're all on our own unique paths.
SIGGRAPH: What excites you most about your work? Where does your passion come from?
SO: Writing is my way of connecting with the world and brings me a great deal of excitement. My passion comes from the joy I see in my son's eyes when he reads a script I wrote or watches my work on TV.
SIGGRAPH: What is one contribution you've made to the industry that has been most meaningful to you?
SO: When I was a little girl, I wanted to see a Disney Princess who looked like me. If someone would've told that little girl that she would grow up to be the head writer and co-executive producer of Disney's first Latina Princess… mind blown! I'm extremely proud and incredibly grateful that I got contribute to bringing "Elena of Avalor" to life.
SIGGRAPH: What's one thing you keep at you desk that inspires you?
SO: I keep pictures of my son, Max, and husband, Jimmy, on my desk. They are a great source of inspiration for me. In fact, I'm currently developing a Latinx Superhero Duo pitch based on them.
SIGGRAPH: Is there a resource you frequent for inspiration?
SO: Three of my favorite podcasts are "Switchblade Sisters," "Here's the Thing," and "How I Built This." "Switchblade Sisters" is focused on film critique from the female perspective. "Here's the Thing," hosted by Alec Baldwin, is an inside look into the lives of artists, policy makers, and performers. And, "How I Built This" takes listeners behind the scenes of some of the world's most powerful companies, with Guy Raz.
SIGGRAPH: Share a fond SIGGRAPH memory.
SO: My favorite memory was our last SIGGRAPH [jury] dinner together. As with most SIGGRAPH events, there was great food, great conversation, and great company!
---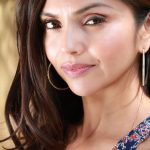 Silvia Olivas is an incredibly versatile Emmy-, Annie-, and Humanitas-nominated writer. She's worked on multi-camera and single-camera sitcoms, and live-action, animation, direct-to-video, and feature films. Currently, Silvia is the co-executive producer and head writer for the Netflix animated series "Maya and Three." Most recently, she sold an original live-action limited series musical to Netflix.