Have you ever wondered about the expert jurors behind all of the amazing conference content you see each year? Wonder no more! As part of a new series, we're bringing the SIGGRAPH 2019 juries to you. It all starts with SIGGRAPH 2019 Computer Animation Festival Juror Darin Grant, of Animal Logic. Read on to discover Darin's background and how he stays inspired.
SIGGRAPH: What is the best career advice you've ever received?
Darin Grant (DG): Learn how to communicate. You may be smart, but if the world can't understand you, it doesn't matter.
SIGGRAPH: In your opinion, what technology doesn't get a lot of love but has greatly improved the world?

DG: Automatic sprinkler systems.
via GIPHY
SIGGRAPH: What excites you most about your work? Where does your passion come from?
DG: I get excited by enabling people to achieve things creatively that I could never do on my own.

SIGGRAPH: What is one contribution you've made to the industry that has been most meaningful to you?
DG: It's hard to pick! In the context of this interview, it meant a lot to me to be the [SIGGRAPH] Computer Animation Festival Chair in 2003 as a technologist versus an artist. But overall, I'd say that it's meant a lot to me to be a part of the Academy's Scientific and Technical Achievement Awards process for over 14 years.
SIGGRAPH: What's one thing you keep at you desk that you can't live without?
DG: I can't live without a phone charger. I also keep an Aura digital picture frame at my desk even during travel. It allows me to see the latest pictures of my ultimate inspiration: my family.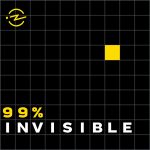 SIGGRAPH: Share a resource you frequent for inspiration.
DG: I really enjoy the podcast "99% Invisible" as it highlights design in often unnoticed places. It's amazing to learn how much the world was changed by shipping containers!
---
View all SIGGRAPH 2019 jurors and check back soon for more juror features.