Image credit: pixabay.com
In December, the Academy of Motion Picture Arts and Sciences announced its annual Scientific and Technical Awards recipients. Among the list of honorees are longtime SIGGRAPH all-stars Ed Catmull (co-founder, Pixar Animation Studios), Paul Debevec (senior staff engineer, Google VR), and Tony DeRose (senior scientist, Pixar Animation Studios).
Catmull and DeRose, along with colleague Jos Stam, will receive the Scientific and Engineering Award for their "pioneering advancement of the underlying science of subdivision surfaces as 3D geometric modeling primitives," which helped to transform how digital artists represent 3D geometry in film.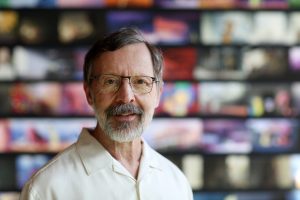 From working with George Lucas and Lucasfilm early in his career to founding Pixar with Steve Jobs, Catmull is a living legend of computer graphics and interactive techniques. He holds five Scientific and Technical Academy Awards®, including the 2009 Gordon E. Sawyer Award for lifetime achievement in the field of computer graphics. In 2014, Catmull co-authored the book Creativity, Inc., which explores his approach to a sustainable creative culture. He described it as "an expression of the ideas that I believe make the best in us possible."
A true pioneer, Catmull and has been part of the SIGGRAPH community since the beginning, even presenting as the keynote speaker at SIGGRAPH 2008. In a 2017 episode of the SIGGRAPH Spotlight podcast, he spoke about the impact SIGGRAPH has had on his career, especially when it comes to research programs like Technical Papers. "By publishing everything, it enabled us to engage with others and participate […] the whole idea is to engage, and I still believe very strongly in that."
After working at the forefront of CG for roughly 50 years, Catmull announced his retirement in October 2018 and stepped down as president of both Walt Disney and Pixar Animation Studios. He is currently staying on to advise through July 2019 before formally retiring. He received his Ph.D. in computer science from the University of Utah.
Catmull worked closely with DeRose, a fellow Pixar visionary and multi-Academy Award winner, for years. DeRose was a major contributor and creator of the short film "Geri's Game," which went on to win Best Short Film (Animated) Academy Award in 1998. In 2006, he accepted a Scientific and Technical Academy Award® for his work on surface representations.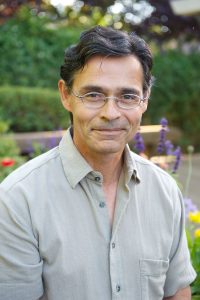 Throughout his decades in computer graphics, DeRose has maintained a relationship with the SIGGRAPH community. "SIGGRAPH has been at the core of my career for 35 years or so now. When I graduated from Berkeley and started a computer graphics lab at the University of Washington, publishing at SIGGRAPH was the pinnacle of a research accomplishment," he noted in the very same SIGGRAPH Spotlight podcast episode in which Catmull was featured. "I've basically spent all of my time since then, one way or another, working on SIGGRAPH papers." In 1999, DeRose received the ACM SIGGRAPH Computer Graphics Achievement Award.
In addition to his research and SIGGRAPH contributions, DeRose is involved in several STEM initiatives to help inspire students to pursue careers in math and science. His collaboration with Khan Academy led to Pixar in a Box, a project "designed to teach students how creative challenges at Pixar are addressed using concepts that they're learning in classrooms." You can hear DeRose explain Pixar in a Box, and the math behind movies, in his TED-Ed Talk.
DeRose earned his Ph.D. in computer science from the University of California, Berkeley. Coincidentally, so did Debevec, who is receiving Technical Achievement Award honor this winter – along with his team members Tim Hawkins and Wan-Chun Ma – for "Polarized Spherical Gradient Illumination," an invention that broke barriers in facial motion capture technology. This also is not Debevec's first Academy Award. In 2010, he received the Scientific and Engineering Academy Award® for "the design and engineering of the Light Stage capture devices and the image-based facial rendering system developed for character relighting in motion pictures" (also awared to Tim Hawkins, John Monos, and Mark Sagar).
Debevec is yet another active member of the SIGGRAPH community, having been part of SIGGRAPH for more than 20 years since attending his first conference in 1994. "I learned a ton and this helped me be a much better collaborator on the projects that I was working on that summer and over the next couple of years," Debevec detailed in a Reddit AMA in 2014. He later served as chair of the SIGGRAPH 2007 Computer Animation Festival before becoming a member of the SIGGRAPH Executive Committee from 2008-2014. What's more, Debevec received ACM SIGGRAPH's first Significant New Researcher Award in 2001.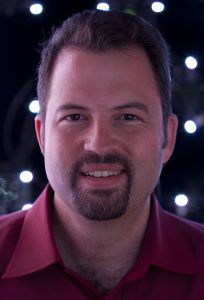 Throughout his career, Debevec has been regarded as a leader in CG research. His research has gone on to be used in major motion pictures such as "Avatar," "Hancock," "District 9," "King Kong," and "The Curious Case of Benjamin Button," as well as the Louvre, the Olympics, National Geographic and much more.
Each year, the Academy forms a diverse committee made up of nearly 60 experts on the technology behind filmmaking and tasks that committee to examine the tools artists use to create films. This year, the committee is recognizing nine technologies from around the world. These extraordinary contributions to the science of filmmaking have elevated the art form to incredible new heights and it's a thrill to see the amazing work of our community honored.
Unlike other Academy Awards, achievements receiving Scientific and Technical Awards honors need not have been developed and introduced during the 2018 calendar year. Rather, the achievements must demonstrate a proven record of contributing significant value to the process of making motion pictures.
Catmull, DeRose, and Debevec will receive their awards during a ceremony on Saturday, 9 February. Congrats to them and to all of this year's honorees!