The tenth edition of SIGGRAPH Asia is set to make its debut in the "Land of Smiles", at the Bangkok International Trade and Exhibition Centre (BITEC), Thailand. Held from 27th to 30th November, the show is expected to attract close to 7,000 attendees from over 60 countries. Themed The Celebration of Life and Technology, the impetus behind this year's conference and exhibition is to showcase how human experiences help push the boundaries of digital imaging, research, science, art, animation, gaming, interactivity, education and emerging technologies.
Some of the exciting highlights at this year's conference include a spotlight on production teams from the world's leading studios, including Pixar, as well as films released in 2017, such as Blade Runner 2049 and Marvel's Thor: Ragnarok.
Keynotes at SIGGRAPH Asia this year are Albert Yu-Min Lin, Award Winning National Geographic Explorer, Co-Founder and Chief Science Officer at Planet3 and Michael Cohen, Director of the Computational Photography carpa hinchable Group at Facebook. Renowned for applying an innovator's approach to exploration, Albert will be sharing how he incorporates his unique approach into the work he does, while Mark will discuss how Facebook's Computational Photography Team is incorporating virtual reality applications into the social media platform to enhance how share photos and videos are shared.
SIGGRAPH Asia will host a Featured Session titled "How Real-Time Graphics Helps Pixar Make Feature Films". This panel session will be led by Pixar Animation Studio's Senior Graphics Software Engineers, Pol Jeremias-Vila, and David G Yu, who will demonstrate how Pixar applies real-time graphics in animation.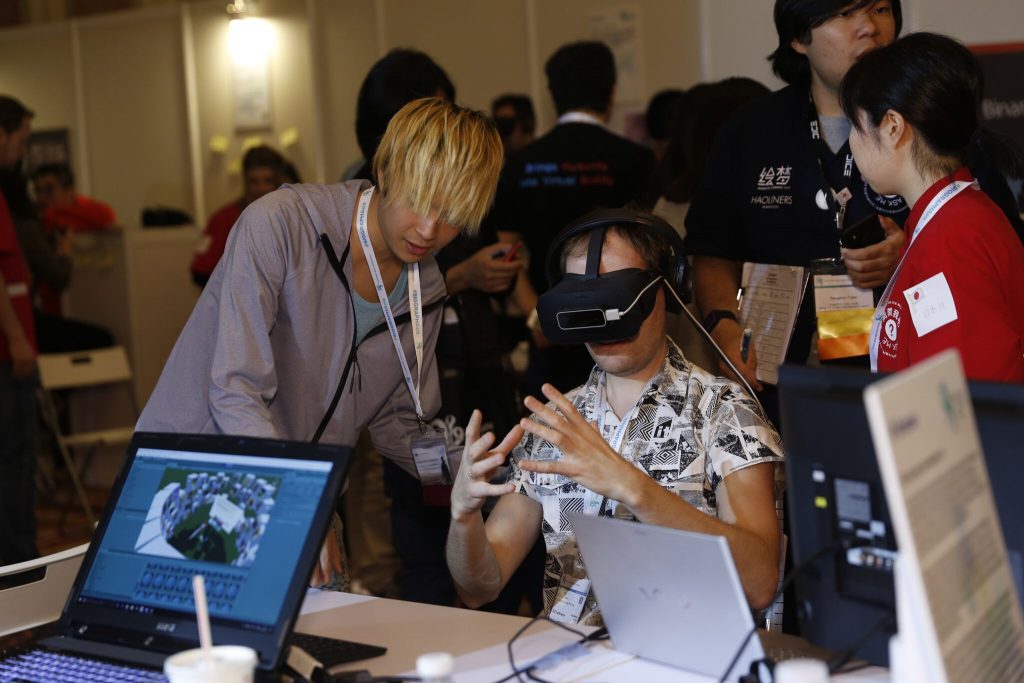 This year, visitors to SIGGRAPH Asia are in for a real treat with the VR Showcase Program, including several immersive VR/AR experiences. The stimulating domes will feature exciting programs such as Christopher Nolan's Dunkirk, Ubisoft's Assassin's Creed and Christophe Bailhache's 360 Ocean Photography. Participants will also be given the chance to try out the The Simple Formula exhibit, an Augmented Virtuality installation work where players can simulate "breaking glass" with their body movements.
The program will feature industry leaders, influencers, and developers who will discuss critical topics in the virtual and augmented reality space including research, application in health care, web-enabled immersive technologies, strategies for journalism, business, and exploration, design principles for VR/AR, and VR for social good.
"We believe that SIGGRAPH Asia's VR Showcase is a rare opportunity to create a global hub for discussing and exploring the technical and human impact of these technologies with a wide range of thought leaders in the field. We hope you will join us for a unique event that will tackle how VR and AR can be utilized to make an impact in Asia, the world at large, and in varying industries," said Juan Miguel de Joya, VR Showcase Chair and Senior Support Engineer at DigitalFish at Google Spotlight Stories, USA.
In a SIGGRAPH Asia first, the Art Gallery Program will have a special project titled, Mind-Body Dualism. Created only for SIGGRAPH Asia, this project is a collaboration between artists from Thailand, Vietnam, Singapore and the Digital Museum of Digital Art (Dimoda) to build an environment where artists from Southeast Asia explore the virtuality in its reflections of their physical worlds.
The Emerging Technologies Program will focus on several "live" demonstrations in virtual and augmented reality as well as embodied interaction, which will change the way people experience games, movies and photos.
For academia, the Technical Papers Program will showcase state-of-the-art research results on topics ranging from modeling and design to fabrication, from HDR imaging to novel displays and from physically-based animation to capturing faces, bodies, and hands, among others .
At the Workshops Program, participants are encouraged to actively discuss novel research ideas at three workshops: Data-Driven Animation, Artificial Intelligence MEETS Virtual and Augmented Realities and Digital Heritage and Innovative Collaborations.
Last chance to save before online registration closes on 24th November. Register now.