image credit: Tourism Vancouver
Back in 1974, a group of artistically and technically inclined professionals got together at the first Special Interest Group GRAPHics conference. And the, now 45, annual SIGGRAPH conferences that have followed continue to shape our world.
Events have spawned new business opportunities and created industries. The advances in art, tools, and technology that are showcased inspire creators to generate incredible work year after year. Not only has SIGGRAPH defined the future of digital media, but it has served as a forum and source for the tools for advancing production techniques.
Every year, SIGGRAPH throws down a gauntlet challenging contributors to further the art and define what is possible for the future. And, each year, the challenge is accepted. The community responds with imaginative fury. The leap forward represented in the conference technical program is an inspiration, stimulating further research, more progressive art, and advances in production techniques. Nowhere else in the world can you get carrera obstaculos hinchables the pulse of future trends, or learn about how new developments were achieved — in one place.
Only at SIGGRAPH can you see research immediately realized in practical application. Only at SIGGRAPH do magicians in entertainment let you peek behind the scenes to share how they did it, not to mention show you how you can do it, too. Only at SIGGRAPH can you get the tools you need to build your skills and your business. It is simply the greatest conference in the world. (Though some might say I'm biased… 😀)
For SIGGRAPH 2018 we are celebrating generations. As in past years, we will represent the best in art and design, and the bleeding edge of technology and research. We will illustrate new applications of computer graphics and build on decades of success. Keeping with our tradition of inclusiveness and collaboration, we will offer something for everyone — whether your interests lie in film, virtual reality (VR), augmented reality (AR), game development, interactive techniques, experiential design, or something not yet imagined.
As we look forward to celebrating SIGGRAPH in Vancouver, one of the things I'm really looking forward to is engaging with the vibrant, creative and technologically savvy community there. Here are just some of the exciting new developments your 2018 team is working on:
Business Symposium
SIGGRAPH 2018 features a return of the popular Business Development and Innovation Symposium. With Vancouver as the #1 startup ecosystem in Canada, SIGGRAPH 2018 is an ideal gathering place for leaders in creative enterprise, folks seeking to break into the industry, and those wishing to commercialize new technological innovations. The Symposium will be a complete day of curated SIGGRAPH experiences — perfect for those who want insight into computer-graphics-related business opportunities.
Production and Animation
There is no denying the importance of Production and Animation in Canada, particularly in British Columbia. With an exciting expansion of the iconic SIGGRAPH Computer Animation Festival, we are ready to treat Vancouver to a new festival experience. Additionally, the Production Sessions program will bloom into a complete film, TV and games track within the conference, showcasing some of the latest visual effects (VFX) and animated blockbusters, as well as other CG and VR projects. Through this programming, attendees can explore the concept art and technological innovation involved in productions, then complete the experience with behind-the-scenes sessions exploring innovative aspects of production design and the techniques used to achieve them.
VR Expansion
My career in VR started back in the early '90s at SIGGRAPH and has taken me on an exciting personal journey in the decades since. Needless to say, virtual, augmented and mixed reality are areas very close to my heart. It is with a great deal of pride that I announce the expansion of the VR program for SIGGRAPH 2018 into a conference-wide experience. From development, to the newest innovations in technology, to the immersive experience itself, SIGGRAPH 2018 will be a great entry point for those new to VR, but also offer more depth to those that are deeply engaged in the space. I can't wait for you to experience what we have in store, as well as the rich history and knowledge our community has in these areas.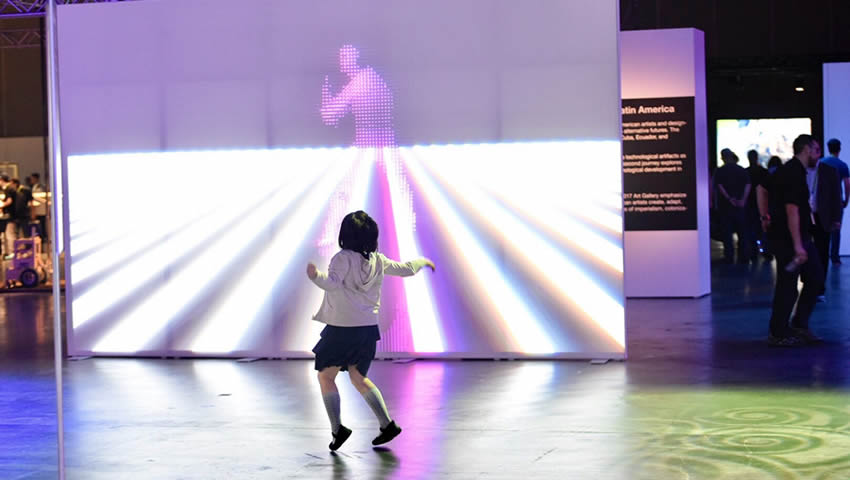 Find Your Experience
Also new this year, we will focus on five key communities that are the backbone of SIGGRAPH in order to help attendees more easily navigate to the content that interests them.
1. Production & Animation
You create visually engaging worlds and breathe life into characters. You explore production in film, games, immersive AR/VR, or experiential design. You are in the business of film and want to succeed.
2. Research & Education
You have ideas that make exciting change possible. You leverage past and present computer graphics technology. Your innovative mind provides theoretical springboards for the future. You are wondering what it could take to commercialize your new innovations.
3. Fine Arts & Design
You live to create, to bring your ideas to life through fine art and design. You love using new technology to support and realize your vision.
4. Gaming & Interactive
You break new ground in interactive techniques. You push the boundaries of quality in real-time rendering. You develop advancements in VR, AR, or mixed reality.
5. New Technologies
You are always pushing the limits, asking the question "What if?" and imagining the future of technology and its possibilities. You are an innovator who is ready for the next evolution of technology.
Each of the above communities celebrates the mixture of right- and left-brained individuals who inhabit our world. It is the coming together of these communities that creates an environment that inspires, develops, and gives voice to new ideas each year.
During the SIGGRAPH 1995 keynote, Steve Jobs celebrated the efforts of his colleagues at Pixar ahead of its first release, the film "Toy Story," and expressed his excitement about the possibilities to come:
"We should take a few minutes today on the hundredth anniversary of the invention of the motion picture to contemplate the contributions we're making. We have now pioneered, I think, really the next major offshoot of the motion picture. It's going to be a medium in its own right. It's going to have unique talents in itself that we will find boundaries for as we explore it for the next many years."
These words were spoken just 22 years ago during a time of great change in the application of computer graphics to film and animation. In the years since, all that Steve suggested could be possible (and more) has been demonstrated in some way, shape, or form. Today, his predictions have become commonplace and a core competency in production studios around the world. The impact of SIGGRAPH contributors is consistently visible in film, television, games, themed entertainment, art, science, and many other digital media applications. SIGGRAPH 2018 hopes to continue that tradition and inspire the next generation of dreamers and thinkers.
I hope you'll join us 16–22 August in Vancouver for a week of innovation and education that cannot be found anywhere else. I'm excited to welcome you to Vancouver for the greatest show on earth!
---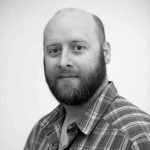 Roy C. Anthony is the Conference Chair for SIGGRAPH 2018, the 45th annual SIGGRAPH conference. SIGGRAPH 2018 will take place in Vancouver, Canada, 12-16 August 2018.