by Jacky Bibliowicz and Scott Lang
Most members of the ACM SIGGRAPH community are familiar with the ACM SIGGRAPH Chapters and have the opportunity to regularly attend Chapter events in their local areas. However, fewer people may be aware that the Chapter leaders and the ACM SIGGRAPH Professional and Student Chapters Committee (PSCC) are also active at the regularly scheduled SIGGRAPH conference each year.
Tucked away in the Anaheim Convention Center, the PSCC hosted its annual Student Volunteer (SV) Luncheon at SIGGRAPH 2016. The very first SV Luncheon was actually held in Anaheim — in 1993. It has been held a number of times since, between 1993 and 2012, and, after a short break, returned to Anaheim in 2013 and has been going strong since. Our SVs work very hard, so the prospect of taking time for a relaxing (and free!) lunch is a great opportunity for taking a break and networking with one another. Beyond that, the real motivation for the PSCC to host this luncheon is to allow SVs the chance to meet with senior ACM SIGGRAPH leaders so they can learn the many ways you can get involved with ACM SIGGRAPH outside of the conference. Whether it is an ACM SIGGRAPH Executive Committee member, a Chapter officer, or an ACM SIGGRAPH Pioneer, SVs have the chance to connect with people who have a long history of volunteering with ACM SIGGRAPH.
During the event, each table features a minimum of two ACM SIGGRAPH mentors. These leaders do a great job of inspiring students while also answering any questions they might have: What happens after graduation? How do I break into the job market? How do I get that first job? How do I stay connected and continue to volunteer with the ACM SIGGRAPH community?
The PSCC members would once again like to thank our friends at Pixar Animation Studios for their time, help, and wonderful support of the Student Volunteer luncheon at SIGGRAPH 2016. We would also like to thank the ACM SIGGRAPH Executive Committee for their continued support of this activity. Finally, we'd like to thank the ACM SIGGRAPH Chapter leaders and the members of the SIGGRAPH Conference committees for their help in making this event a tremendous success.
At this year's luncheon, we were very fortunate to partner with staff members from Pixar Animation Studios. For these mentors, the conversation immediately turned to what life is like working at Pixar and what skills are required to get a job at the company. Some shared a few interesting stories about production deadlines and "life in the trenches." The biggest surprise, of course, happened as the students were leaving the luncheon: the Pixar team graciously "rewarded" each SV in attendance with a vintage Walking Teapot, a collectible item that has become a symbol for Pixar at SIGGRAPH conferences. It almost goes without saying that the SVs left with even bigger smiles on their faces that day!
Thank you to everyone for making this event a tremendous success. If you would like to get involved with volunteering at SIGGRAPH, click here. To apply to be a SIGGRAPH 2017 student volunteer, click here. (Application opens mid-November 2016.)
---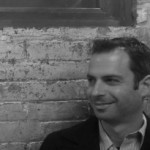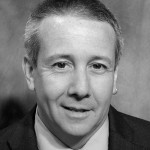 Jacky Bibliowicz is a Research Scientist at Autodesk Research where he has worked since October 2008, first as an intern, and transitioning to full-time in 2012. He works on the Parametric Human Project, where he does the technical development on behalf of Autodesk. Jacky currently chairs the Chapters for ACM SIGGRAPH.
Scott Lang has taught at the Bergen County Academies since 1996. He works with students in the areas of video production, interactive design, and virtual reality. He is also Vice-President of the NYC ACM SIGGRAPH Chapter and Executive Producer for the ACM SIGGRAPH SCOOP Team.