What Motivated You to Come Back and Be the Chair Two Years In a Row?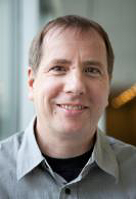 Mark Elendt


Dailies is a very special program to me because it celebrates the artists who create computer graphics. As one of the only forums where artists can share their stories, I think it's very important the program succeeds.  By volunteering to chair the Dailies, I have the opportunity to ensure the program remains interesting and relevant to the community.bounce house for sale While every year brings it's own unexpected challenges, chairing the program the second year is always a smoother ride.

I should mention that this is my last year as chair of the program. While I really enjoy the opportunity to chair, it's very important to keep the program fresh and get new ideas. I'm happy that Juan Buhler will be taking over my duties for 2015.  He has years of production experience and he's possibly even more passionate about the ideals behind Dailies program than I am.

Why Do You Think the Program Has Caught On So Quickly? i.e What Makes Dailies Special?

There are more than 40 presentations in fewer than two hours. This means that the event is really fast paced with a huge amount of variety.

Dailies is a unique experience. It's one of the few places where you can see students presenting their work right along side artists from big studios like DreamWorks, Pixar, and Naughty Dog.

The variety of work presented also keeps the event fresh and interesting. There really is something for everyone, including feature film shot break-downs, game jumping castle art & design, scientific visualization and even jewelry design.

Dailies is always an audience favorite and should not be missed.

How Many Submissions Did You Receive This Year?

It was very difficult for the jury to select the 43 submissions from more than 70 we received this year. The quality of submissions was outstanding.

Geographically, Where Do the Submissions Come From?

Perhaps because SIGGRAPH is in Vancouver, this year's presentations seem to have a much more international feel. We have several submissions from Australia, Canada, Poland, the UK and even one from Syria. I'm looking forward to their presentation about creating a music video  that tries to reflect their cultural heritage while capturing some of the current events in Syria.

Any Surprises or Trends That You Noticed?

Last year there were a significant number of submissions by two large studios and though the presentations were amazing, it did make  the evening feel a touch unbalanced. This year, there was brincolin a much broader base of submissions which should add to the variety of pieces presented.
What Can the Audience Expect?

There is such a variety of content that people should come ready to be inspired, entertained, educated, and delighted.
To highlight a few of the presentations: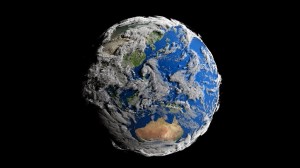 Volume Rendered Global Atmospheric Model
Volume Rendered Global Atmospheric Model
Greg Shira, NASA
How NASA was able to visualize terabytes of data and gain a deeper understanding of weather systems.

The Last of Us – Saving Ellie
Michal Mach, Naughty Dog, Inc.
In  this piece, rag-doll character simulation led to some in-game issues.  This presentation discusses how Michal Mach overcame these challenges.

RIPD: Frozen World 
Jacob Clark & Daniel Elophe, Image Engine Design, Inc.
Effects simulations are always challenging, but Image hüpfburg Engine was faced with further challenges while creating high-quality "frozen" explosions for RIPD.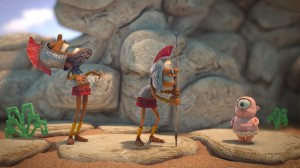 Poly's Feast: Snappy Stop-motion Style Achieved by Using CGI
Poly's Feast: Snappy Stop-motion Style Achieved by Using CGI 
Simone Giampaolo & Robert Stratton, BFX/Bournemouth University
How an artist's background in traditional stop-motion animation influenced the look and style of their CGI student project.

What makes these presentations so special is that they are given by the artists who created them.

If Someone Only Has Time to See ½ of the Program, Do You Still Think It Is Worth Attending?

There's always so much to do at SIGGRAPH it's often a challenge to fit everything into your schedule.  At Dailies, there are more than 40 short presentations. So, if you can gonfiabili only see half the program, you still see more than 20 presentations. You may miss some great presentations, but even so, you'll still walk away amazed and entertained.

You should definitely make time to see Dailies, even if you can't watch the entire program.

What Advice Would You Give Someone Who Is Interested In Submitting Content Next Year?

There are two criteria the jury looks at to choose Dailies submissions. The first is obviously the quality of the work – we look for excellence in computer graphics. But the second and more important factor is the story behind the work. The jury is certainly interested in how you made the art, but they are much more interested in why you chose to do things the way you did, or how you were personally affected by the process.

What Personally Motivates You to Continue to Come to SIGGRAPH?

There are innumerable reasons why I continue to attend SIGGRAPH. Personally it's the premiere opportunity to get my fix of new research and technology;  to see what's going on, and keep my finger on the pulse of the industry. More than that though, it's a chance to stay in touch with my graphics family – to catch up with old friends and meet new ones.