SIGGRAPH 2014 will showcase more than 40 contributor Dailies with presenters ranging from students to industry giants on Wednesday, 13 August at the Vancouver Convention Centre. SIGGRAPH Dailies bouncy castle celebrate excellence in computer animation and are presented as part of a two-hour program of images and short animations that take attendees behind-the-scenes of major production sequences.
"Dailies is a very special program because it celebrates the artists who create computer graphics," noted Mark Elendt, SIGGRAPH 2014 Dailies Chair from Side Effects Software Inc. "The variety of work presented also keeps the event fresh and interesting — there really is something for everyone, including feature film shot break-downs, game art and design, scientific visualization, and even jewelry design."
According to Elendt, attendees will be astounded by the sheer excellence displayed in modeling, shading, animation, lighting, effects, and more as part of the can't-miss SIGGRAPH 2014 Dailies. With less than two minutes for each presentation, artists are challenged to get their stories across in a fast-paced, exciting environment.
The SIGGRAPH 2014 Dailies program is sponsored by DreamWorks Animation and available only to Full and Select Conference pass holders. Tickets can be purchased at s2014.siggraph.organd start at $230 USD. For the full lineup of Dailies, visit s2014.siggraph.org/attendees/dailies.
Highlights from SIGGRAPH 2014 Dailies:
•Burning Down the House: Evolution of a Multi-Element Fire Effect on 'How to Train Your Dragon 2' (Or: How We Got What We're After)
Presenter: Benjamin Sutherland, DreamWorks Animation
• Ryse: Son of Rome – Transitions; CGI Reliefs
Presenters: Selim Sykut, Andrew Sykut, Platige Image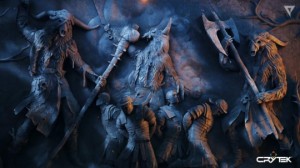 • Preparing Carl for Combat in 'Toy Story of Terror'
Presenter: Mei Kee Poh, Pixar Animation Studios
• Two Interns, Ten Weeks, Ten Shots
Presenters: Nathaniel Lapinski, Nate Usiak, Side Effects Software Inc.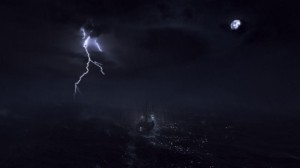 • Rafting the Amazon: 'Rio 2' Rapids Sequence
Presenter: Diego Garzon, Blue Sky Studios, Inc.
• Dam Robots: A Collaborative Production Between Texas A&M University and ReelFX Studios
Presenter: Cameron Coker, Texas A&M University