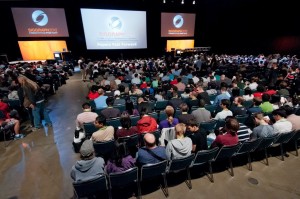 The always popular Technical Papers Fast Forward once again drew a full house on Sunday evening.
Here are three photographs from conference activities during the past two days. Feel free to share with colleagues or publish. These are shots from the official SIGGRAPH 2012 photographer John Fujii [and former 1996 SIGGRAPH Conference Chair]. Return here for more images in the near future.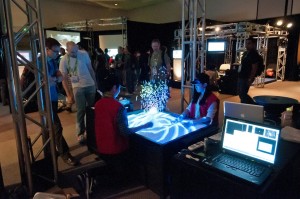 SIGGRAPH 2012 Emerging Technologies once again proves to be a popular destination on Monday.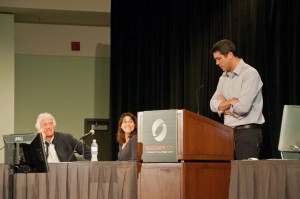 With nine Academy Award nominations (far left) Roger Deakins has alot to smile about as he speaks with Carolyn Giardina from Hollywood Reporter and Darin Grant from Digital Domain Media Group during "Storytelling with a Camera and a Computer" at SIGGRAPH 2012.